How looking after your employees makes sense for SME business continuity
The recovering economy
With the UK continuing to face the restrictions imposed by the coronavirus pandemic, business owners across all sectors of the economy are facing a critical time. Economic recovery will depend on the success of small and medium businesses which account for three-fifths of all employment (around 16m people) and around half the turnover within the UK private sector.
---
The full impact of the coronavirus crisis has yet to be felt and the UK is likely to face a long road to economic recovery. It is predicted that unemployment could rise to 3m – 4m, the highest levels since the 1980s. Despite unprecedented levels of government support, high numbers of potential redundancies are anticipated once government support schemes come to an end and businesses with low cash reserves face devastating failure in spite of business loan schemes.
With around 10 million job roles furloughed between April and December 2020, at a cost of £43 billion to the UK government, levels of borrowing required to fund the crisis are predicted to reach those not seen since the Second World War.
Small businesses are currently preoccupied with maintaining operations as staff work from home once more, or keeping essential services on track while taking account of social distancing measures and other essential precautions. They also find themselves managing the concerns of people who are self-isolating or have been shielding for long periods.
As well as being beleaguered by market conditions, SMEs are facing the challenges of keeping their supply chains moving, assessing new ways of working, managing cash flow and responding flexibly to changes in the Government's measures to prevent the spread of COVID-19.
According to PWC, businesses in the UK are grappling with issues of future workforce development, keeping abreast of employment law, and keeping a weather eye on changes to regulatory and compliance emerging now that the Brexit transition period has come to an end.
In common with businesses of all sizes, SMEs rely on their workforce and the health and wellbeing of people at work has never been more high profile. The coronavirus crisis has brought a fresh focus to matters of wellbeing, including mental health, after the lockdown saw staff placed on furlough, or into self-isolation, or shielding arrangements. The 'Stay at Home' message impacts people in different ways as everyone comes to terms with the ubiquity of digital communication.
"Workplace health challenges have changed dramatically over the course of 2020, and we understand the pressure that small businesses are encountering as they adapt to a new way of working. We know that looking after our employees well forges loyalty and commitment and helps them to do their best work. Not only is this the right thing to do, but it also makes good business sense."
Alex Goldsmith – CEO
Medigold Health
Struggling alone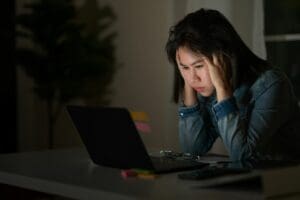 Despite the wide acceptance of the importance of SMEs to economic recovery, there is evidence of poor occupational health and safety within SMEs. In Europe, 82 percent of occupational injuries and 90 percent of fatal accidents occur in small businesses.
Despite the rise in awareness of, and commitment to, employee health and wellbeing, eight out of ten SMEs currently do not have a support strategy in place and only three percent of people working in SMEs have access to comprehensive occupational health advice.
The COVID-19 crisis has served to highlight the primacy of looking after people at work and this extends beyond the imperative to show a duty of care to its material effect on the bottom line.
A study by Occupational Health Today revealed that many small businesses do not have HR functions and so lack the professional expertise on the importance of occupational health. Many operate in fire-fighting mode when it comes to the health of their teams and rely on the support of already overstretched GPs.
Research indicates that only two-thirds of small business owners fully understand their obligations with regard to employee rights. A failure to engage with the health and wellbeing of employees can lead to a rise in work-related stress, leaveism, presenteeism, and absence from work, and can increase the burden on business owners through the loss of skills associated with increased staff turnover.
Businesses with employees who are working from home once more need to consider the impact on their mental health and wellbeing, ensuring that they are not out of mind while they are out of sight and that they continue to nurture them from a distance.
In its far-reaching 'Cost of Doing Nothing' report, Deloitte highlights that the cost of poor mental health among employees has increased by around 16 percent in the last three years rising to around £45bn per year. This includes costs associated with absence from work, poor performance through presenteeism, as well as staff turnover costs and loss of skills.
In particular, the report predicts that mental health issues are set to surpass those related to other prevalent work-related illnesses including as musculoskeletal disorders, respiratory diseases, cancer, skin issues, and hearing damage. Encouragingly, the report notes that the businesses are now starting to prioritise the mental health and wellbeing of their employees with an increase in engagement with initiatives such as the Time to Change employer pledge, Mind's Workplace Wellbeing Index and the Mental Health at Work Commitment.
Help is on hand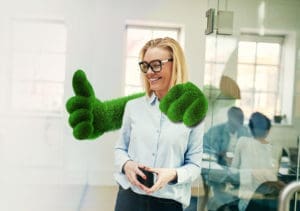 SMEs are increasingly starting to understand the importance of professional employee support, and the Covid crisis continues to sharpen their awareness of what's at stake. There is no need for businesses to face these issues alone. After all, they would not hesitate to approach an accountant to assist with their tax affairs, or a broker to secure the appropriate insurances. Professional occupational health services are fully accessible and affordable for SMEs and can help them to take the strain with a range of both preventative and reactive measures.
Occupational health services offer peace of mind for businesses and help them to protect the mental and physical wellbeing of their employees through a proactive approach. Services can range from access to screening and health checks for new and existing staff, referrals for specialist clinical advice and support, help to minimise risk in the workplace, and access to innovative technology to monitor health and wellbeing and prevent problems from escalating.
Occupation health services are designed to:
Reduce Help to reduce health risks within the workplace
Assist with statutory responsibilities and avoid legal issues
Find solutions to improve employees' health issues
Provide clinical advice and guidance for managers dealing with long-term health issues
Help to improve productivity and staff retention through the provision of lifestyle and wellbeing advice.
SMEs that fully understand the role of occupational health are better able to protect the wellbeing of their employees, reduce the costs associated with absence, and identify future potential issues before they have an adverse impact on the business.
Medigold Health Protect was specifically designed to support small businesses and help them to improve their capability to look after their teams at this difficult time. . The package includes access to doctors and nurses both remotely and via its specialist clinics for employees with health issues, including those arising from COVID-19, and those who are self-isolating or shielding.
The Protect package also provides health screening for new starters, including access to clinical support where any issues are identified including any Covid-related issues and other sickness absence. Businesses will also benefit from a wide range of wellbeing materials developed by qualified psychologists, and access to a dedicated, NHS approved mental health and wellbeing app.
Alex Goldsmith, CEO of Medigold Health, said, "As we face renewed challenges from the devastating coronavirus pandemic, it has never been more important to focus on the health and wellbeing of our employees.
The UK's economy is underpinned by the success of small businesses and that is why we are pleased to offer our support with a health and wellbeing service designed specially to meet their needs. We spent over a year researching, developing, and testing our revolutionary occupational health subscription service for SMEs, Medigold Health Protect, which was unveiled for the first time in 2020."
When Medigold Health was formed in 1998, it was one of just a handful of businesses offering occupational health and employee wellness services. From a team of just five, Medigold Health has grown into a £33M business employing 530 staff across 70 locations.
Now with more than 2,000 clients looking after 2 million individual employees, Medigold Health employs over 200 occupational health clinicians running 100+ clinics across the UK and operates 26 mobile screening units."
The Medigold Health Protect package enables businesses to:
Refer employees for clinical support in cases of sickness absence
Screen new employees for health issues as they start work
Support employees returning to work after recovering from COVID-19
Advise staff who have been self-isolating or shielding
Help to affect a smooth transition for those returning to work from furlough.
COVID-19 RT-PCR Testing Service
In another move to help SMEs keep business on track, Medigold Health has added testing for COVID-19 to its portfolio through its partners Hampton Knight who work with accredited laboratories to offer a full testing service for the COVID-19 virus (SARS-CoV-2 virus) PCR antigen.
Testing your employees offers a range of benefits including:
Peace of mind that you are safeguarding your employees
Confidence that you are working with an approved supplier
Reduced disruption through Covid-secure workplace bubbles.
To find out more visit https://www.medigold-health.com/covid-testing/
The Latest from our Blog…
Check out our blog for all of the latest news, events and updates from Medigold Health.
At Medigold Health, we recognise that our business depends on diversity. Indeed, our core company values (which form the basis of our Genetic Code) are built around treating everybody with respect and ensuring that everyone, no matter their gender or how they identify, feels included and fairly treated in every[...]

Read More

The benefits of spending time with our four-legged and feathered friends for both our physical and emotional wellbeing are widely accepted: owning and caring for a pet has been shown to help reduce feelings of loneliness, is thought to have a positive impact on our mental health and has even been linked with improving heart health.    

Read More

The theme of National Apprenticeship Week 2021 (8-12 February) is #BuildTheFuture. At Medigold Health, we are committed to investing in our people and recognise that apprenticeships not only provide individuals with the opportunity to gain hands-on experience and progress in their chosen career, but also offer a host of benefits[...]

Read More
Can't find what you are looking for?