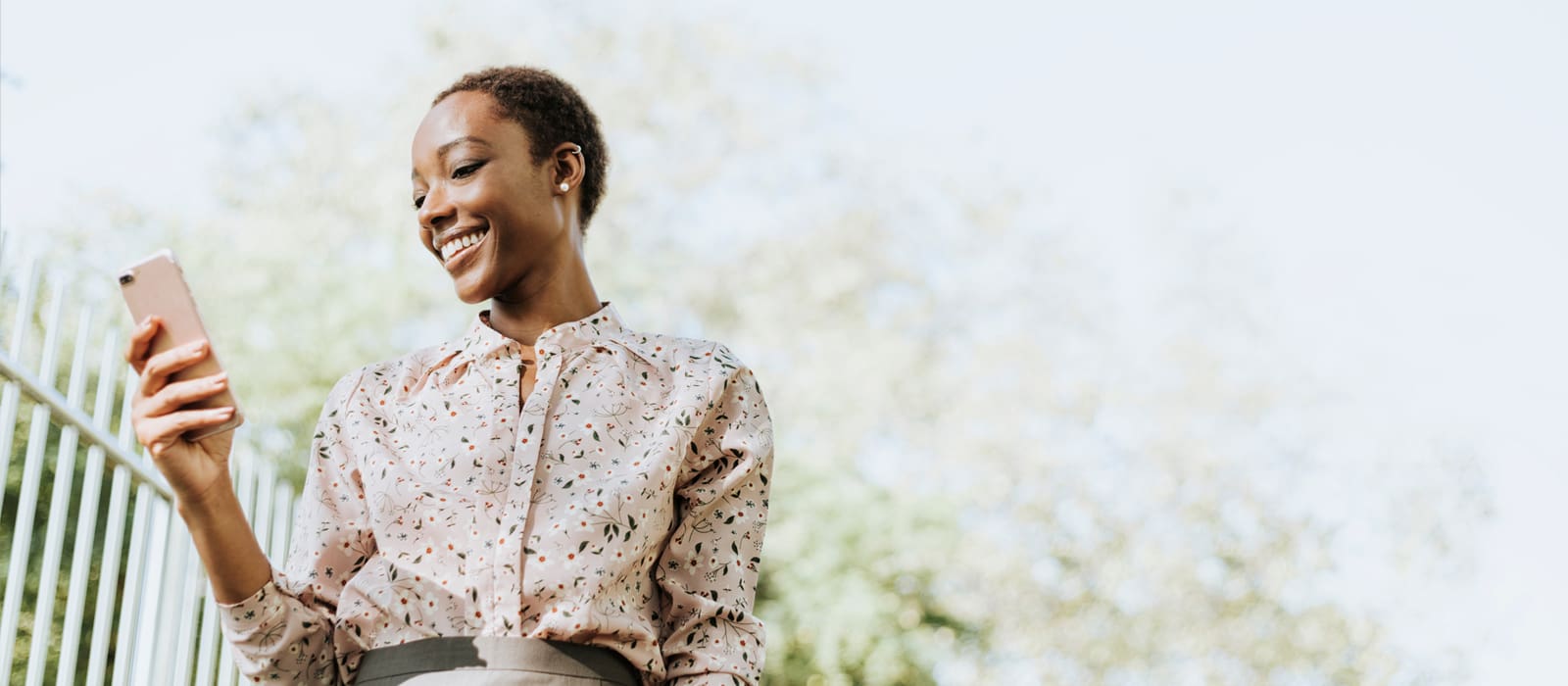 Thrive: Mental Health and Wellbeing App
Mental health support at your fingertips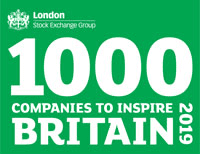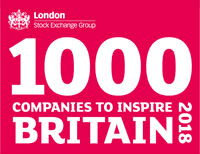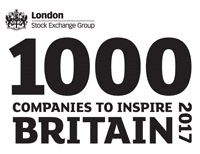 Empower your people to take control of their mental wellbeing
Anxiety and depression are two of the most common mental health conditions affecting people at work. If left untreated, these conditions can have a significant impact on your employees' performance and may result in them needing to take time off work.
Thrive, our NHS approved mental health app, allows each of your employees to access the support they need to manage their symptoms and improve their mental wellbeing at the touch of a button.
As well as halving the time it takes for people to recover from mild depression and anxiety, Thrive helps each and every one of your employees to proactively look after their mental health and build their resilience, to reduce the risk of problems developing in future.
Developed by clinical psychiatrists and psychologists and using evidence-based, clinically effective techniques, Thrive helps you invest in the mental health of your workforce while saving your business money.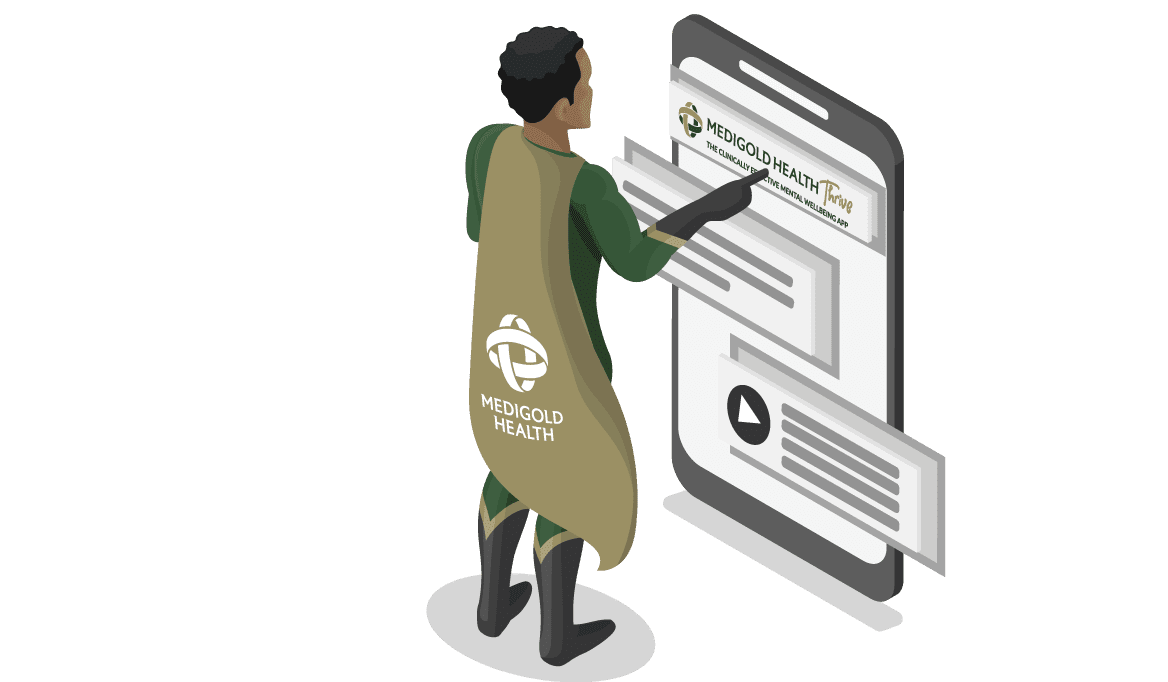 Find out more about our Thrive App
Detecting issues early so your employees get the right support when it counts

Thrive is for everyone, not just those who have a mental health condition, but it's important that employees who are struggling get the right support straight away, to prevent their symptoms worsening and help them recover sooner.

We use the same validated questionnaires as used in the NHS and other clinical settings to regularly screen employees for depression and anxiety, so we can determine what support they need, when, and signpost them accordingly.

Clinically effective techniques to help every employee better manage their mental health

Thrive creates personalised wellbeing plans to suit every employee, whether they're experiencing mental health difficulties and need support to self-manage their symptoms, or are well and simply want to learn how to better cope with the stresses and challenges they face day-to-day.

Focusing on CBT (cognitive behavioural therapy) based interventions, the app helps your employees to:

better understand how their thoughts and behaviours can affect their emotions, so they can change their patterns of thinking and better control how they react to situations
identify practical techniques they can use to manage symptoms of stress, anxiety and depression, including mindfulness, meditation, deep muscle relaxation and breathing exercises
track their mood, set goals and complete daily activities designed to build their resilience to common stressors

Personalising the Thrive experience for your workforce

We offer a number of customisation options so that you can tailor the app for your organisation and make it more relevant to your employees. You may choose to:

add your company branding
integrate the app with your other wellbeing and support services, including your Employee Assistance Programme (EAP), to provide a complete support package for your employees that they can access at the touch of a button
tailor the scenarios in the CBT and thought trainer sections to reflect the stressors that are most relevant to your company and workforce
give your employees access to trained clinical psychologists through our in-app, text-based coaching service

Allowing your employees to engage with high-quality psychological support, when it suits them

Many people who suffer with mental health problems don't seek any form of help.

With Thrive, your employees can easily access support at any time, from anywhere without having to speak to anyone, meaning they are more likely to engage with it.

We provide comprehensive support and high-quality marketing packs branded and adapted to your organisation to help you launch Thrive and promote continued awareness and engagement, delivering increased return on investment across all your wellbeing services where these are integrated with the app.

Enabling you to measure the impact of your mental health strategy

Based on anonymous, aggregate data collected by Thrive, our quarterly management information reports not only help you to evaluate the usage and effectiveness of the app, but also allow you to build a picture of the current state of mental health across your organisation.

This enables you to identify opportunities to introduce targeted strategies and measure their impact so that you can start to positively shape the mental wellbeing of your workforce.
The Latest from our Blog…
Check out our blog for all of the latest news, events and updates from Medigold Health.
As an organisation whose grassroots lie in the SME sector, Medigold Health are passionate about providing a clinically robust and commercially viable occupational health and wellbeing solution for UK SMEs. We have spent the last 12 months investing significant time, funding and resource into researching, developing and testing a revolutionary occupational health and wellbeing subscription […]

Read More

It goes without saying that you should visit your doctor if you feel particularly ill (a short term cold doesn't count!) however, studies show that men aren't always likely to do this. Men are less likely to visit their GP than women. There are numerous reasons, from embarrassment to fear of a painful examination. The […]

Read More
Can't find what you are looking for?