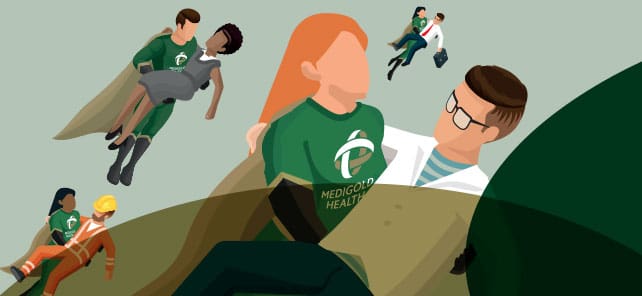 Put your employees' occupational health and wellbeing in safe hands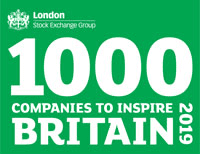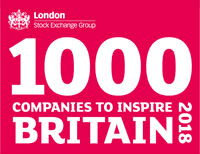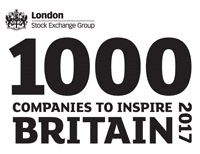 Medigold Health creates occupational health and wellbeing solutions for employers across the UK. We offer all manner of things that a caring employer might need to keep their people in work safe and well, including absence management, employee screening, help with alcohol and drug issues, a vast array of employee wellbeing and a range of other specialist services.
We work with employers of all sizes, across all sectors – whether you're a major blue-chip company seeking to develop a bespoke corporate health and wellbeing programme, or a small business with fewer than 250 employees looking to improve the medical and wellbeing support available to your workforce, we can provide a tailored solution to suit you.
Find out about our full range of services and how they can benefit your business here.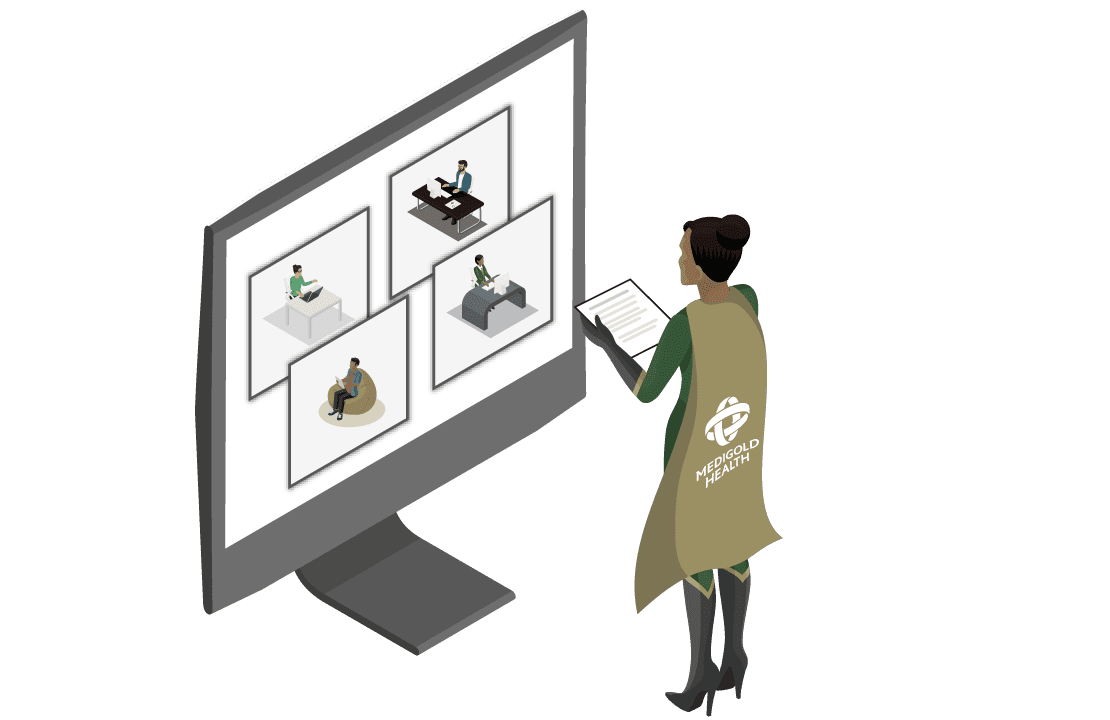 Find out more about our Occupational Health services
Our Occupational Health services
We'll invest time in getting to know your organisation and work with you to create an occupational health and wellbeing strategy that addresses your specific needs to the highest standards, always taking into account existing regulations.
This personalised approach will enable us to provide you with robust advice and a comprehensive portfolio of services that's tailored to your business and will help you to keep your people in work, safe and well.
---
Medigold Health Client Testimonial
Innovation in Occupational Healthcare
Our market-leading technology innovations have streamlined the customer journey.
Our web-based, tablet-friendly solutions provide quick and easy access to management information, giving you the tools you need to understand the health of your organisation.
This gives you complete control over your portfolio of services, and the information they provide, so you can make timely and better-informed decisions.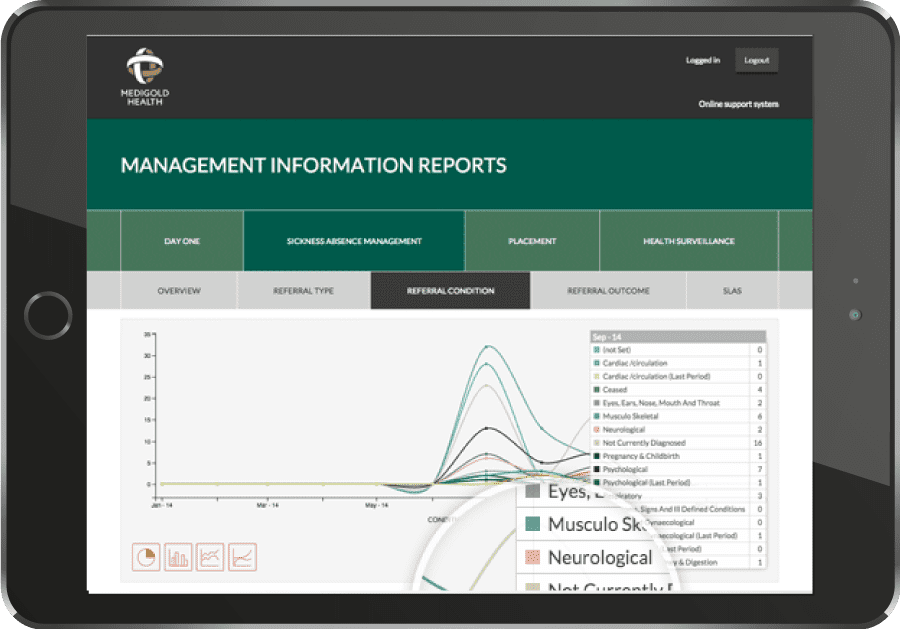 Our Nationwide Clinics
We offer nationwide coverage with access to over 60 clinics in the UK.
Find your nearest clinic
The Latest from our Blog…
Check out our blog for all of the latest news, events and updates from Medigold Health.
Northamptonshire-based Medigold Health, a leading name in the UK occupational health sector, has today announced the successful acquisition of Health Management, in a move that will see the business become the country's largest independent provider of workplace health and wellbeing solutions.

Read More

Love is in the air in this month but it shouldn't just be reserved for your Valentine, because February also happens to be National Heart Month — the perfect time to think about showing your own heart some more love too.

Read More

We're celebrating 25 years of successfully keeping people in work, safe and well.   Friday 10th February is a very special day for Medigold Health, as it marks 25 years since the company was founded by our Life President, Dr Mike Goldsmith, in 1998.  

Read More
Can't find what you are looking for?