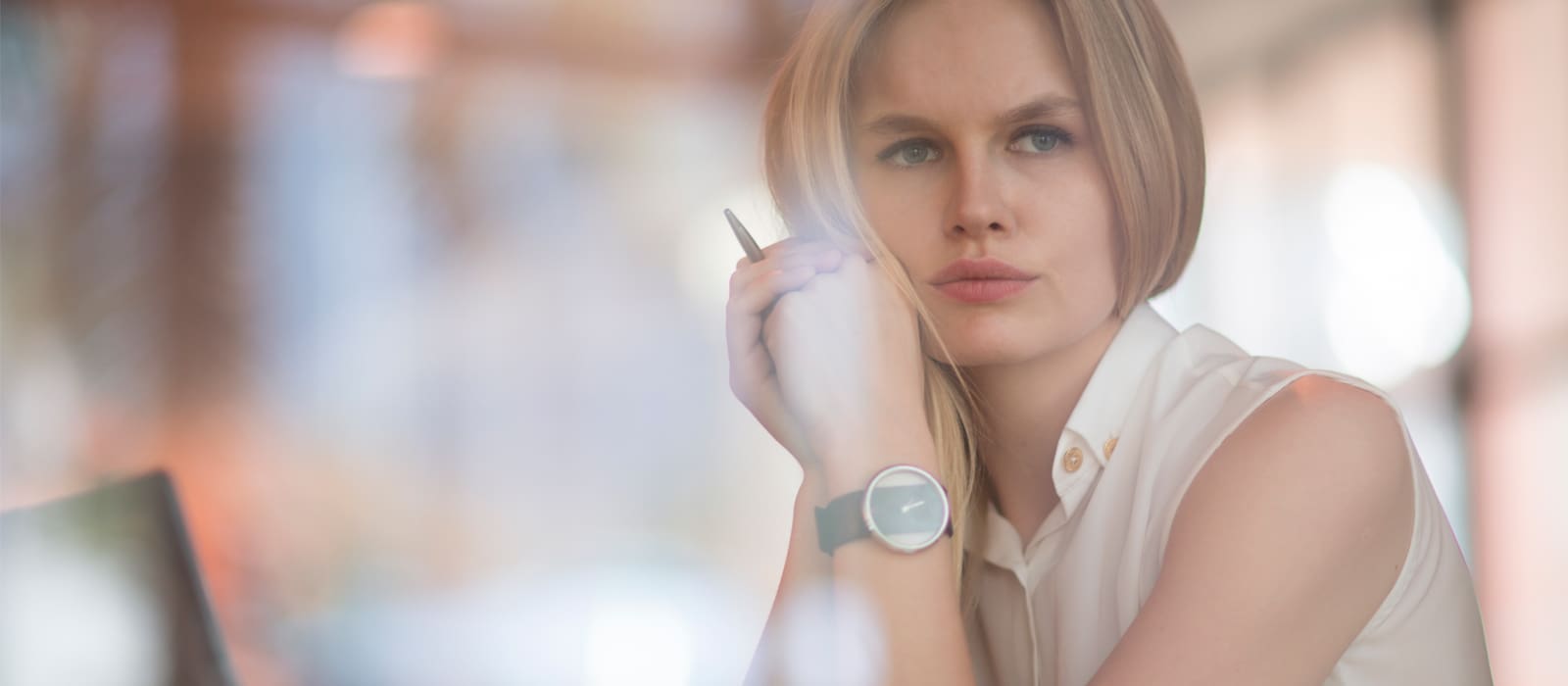 Employee Assistance Programmes (EAP) and Counselling Services
Supporting the wellbeing of your teams as they tackle life's challenges
Introducing an Employee Assistance Programme (EAP) and providing your employees with access to structured, short-term counselling is a cost-effective way to improve mental health and wellbeing in your workplace.
At some point, everyone will experience problems or events in their work or personal life that may cause them stress or anxiety. Having the right support in place ensures that individuals who are struggling can quickly access the help they need to deal with issues at an early stage, before they escalate and start affecting their health and work performance.
Not only does this help to promote a happier, healthier, more productive workforce, it also reduces the likelihood that employees will need to take time off for mental-health and stress-related reasons.
Alongside our industry-leading EAPs, which offer your employees year-round access to free, confidential online, telephone and face-to face support on a range of issues, we also provide a manager-led counselling service so no matter what your requirements, you can be confident we will have a solution to meet your business needs.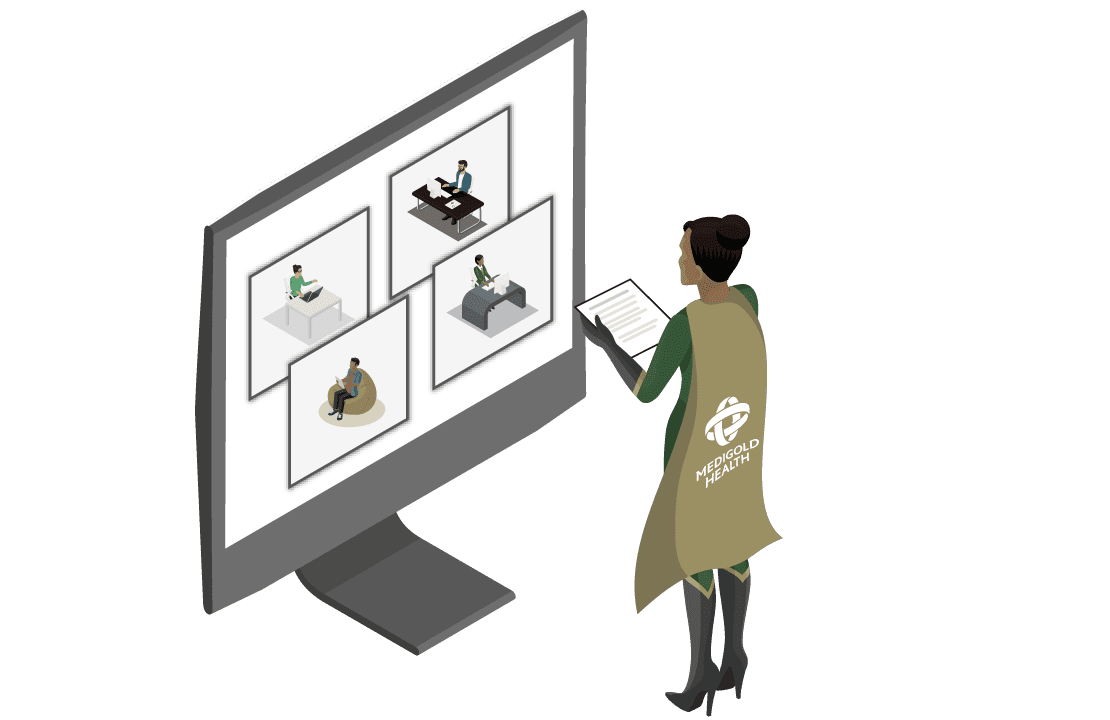 Find out more about our EAP and counselling services
Providing proactive, preventative support and compassionate, reactive care

All of our Employee Assistance Programmes provide your employees with access to free, high-quality, cost-effective support and include the following as standard:

Unlimited access to our freephone, confidential helpline – our service centres are manned 24/7, 365 days a year, with an in-house team of over 80 BACP accredited counsellors on hand to provide initial support, information and 'in the moment' counselling, including for high risk cases
24/7 critical incident telephone support
Legal, debt and financial information and advice services provided by qualified advisors
Medical information and advice services provided by qualified nurses
Family care information and advice on issues such as eldercare, childcare and dependent care
Bereavement support
Manager consultancy and coaching to help managers effectively support their employees and deal with important or sensitive issues
Access to an online Health and Wellbeing Portal, which provides a wealth of information on a range of wellbeing topics, along with resources including self-help tools, webinars, fact sheets and mini health checks and links to a variety of trusted support organisations
Coverage for dependants (immediate family members i.e. spouses/partners and children aged 16 to 24 in full time education, living in the same household).

There are three programmes available to choose from:

Helpline Only
Essential EAP
Our Essential EAP package provides your employees with access to all of the helpline features listed above, plus up to six sessions* of structured telephone or online counselling
Complete EAP
Our Complete EAP package includes all of the same features as the Essential EAP package, but your employees will also be eligible for up to six sessions* of face-to-face counselling

All of our programmes operate on a subscription basis – pricing is simple and transparent and based on your employee headcount. With all packages, additional face-to-face counselling can be arranged where appropriate, for an additional fee.

*per employee, per issue, per year

Helping you and your employees to get the best from our service

Letting your employees know what support is available to them is key to ensuring that they get maximum benefit from your EAP. We provide comprehensive implementation support and high-quality marketing materials to help you launch and promote continued awareness and engagement with the service.

Once your EAP is up and running, our Relationship Managers will work closely with you during regular review meetings to evaluate the usage and effectiveness of the service, and supply you with detailed management information reports giving you valuable insights into the psychological wellbeing of your people.

Where structured counselling is being provided as part of your programme, our case management protocols will ensure that the right clinical outcomes are consistently being achieved within appropriate timescales.

Delivering fast, effective results through structured, solution-focused therapy

As an alternative to our Employee Assistance Programmes, we also offer a separate manager-led counselling service, which can be accessed on a 'pay as you go' basis and allows managers to directly refer employees whom they feel may benefit from face-to-face counselling support.

Our counselling service focuses on helping employees to deal with specific events or issues (such as bereavement, relationship or family difficulties, or problems at work) that may be contributing to feelings of stress, low mood, anxiety or mild depression, and aims to bring about a positive effect within a brief, set time-frame, usually up to six sessions.

The therapies our counsellors use therefore centre on addressing those psychological behaviours or patterns of thinking that may be affecting an employee's ability to cope with the challenges they are facing, to try to minimise the impact on their wellbeing and help them to move forward.

While we primarily deliver counselling on a one-to-one basis, we also provide a number of group- and manager-focused support services, including:

mediation services
employee and manager coaching programmes
critical incident support services

Ensuring that your employees always receive the highest standard of care

All of the counsellors in our UK-wide professional network are fully qualified and accredited by the British Association for Counselling and Psychotherapy (BACP), work in accordance with their ethical framework for good practice in counselling and psychotherapy and have a minimum of two years' post qualifying experience.

They also come from a range of cultural and ethnic backgrounds and specialise in a variety of therapeutic techniques, including trauma-specific interventions such as CBT and EMDR.

This means that whether your employees require online, telephone or face-to-face counselling, we will always be able to assign the most appropriate counsellor for them, based on their individual needs and circumstances.

Our counsellors will arrange all appointments with your employees directly. For face to face appointments, we will always try to schedule sessions within 10 miles of the individual's work or home address and at a time and location that best suits them.
The Latest from our Blog…
Check out our blog for all of the latest news, events and updates from Medigold Health.
Occupational Health Awareness Week (18th -24th September 2023) is a campaign led by the Society of Occupational Medicine (SOM) and the Commercial Occupational Health Provider's Association (COHPA) to raise awareness of the role of occupational health (OH) and the value it brings for organisations, individuals and society as a whole.[...]

Read More

A serious and potentially life-threatening condition, sepsis is estimated to affect nearly a quarter of a million people in the UK each year. The fact that as many as 80% of sepsis deaths could be prevented with rapid diagnosis and treatment highlights the significant need for greater public awareness. Which[...]

Read More

Suicide is an international public health challenge. It is estimated that around 800,000 people die from suicide each year – that's one person every 40 seconds. The impact of every single one of these deaths on families, friends and the wider community is huge. But suicide is preventable, and we[...]

Read More
Can't find what you are looking for?