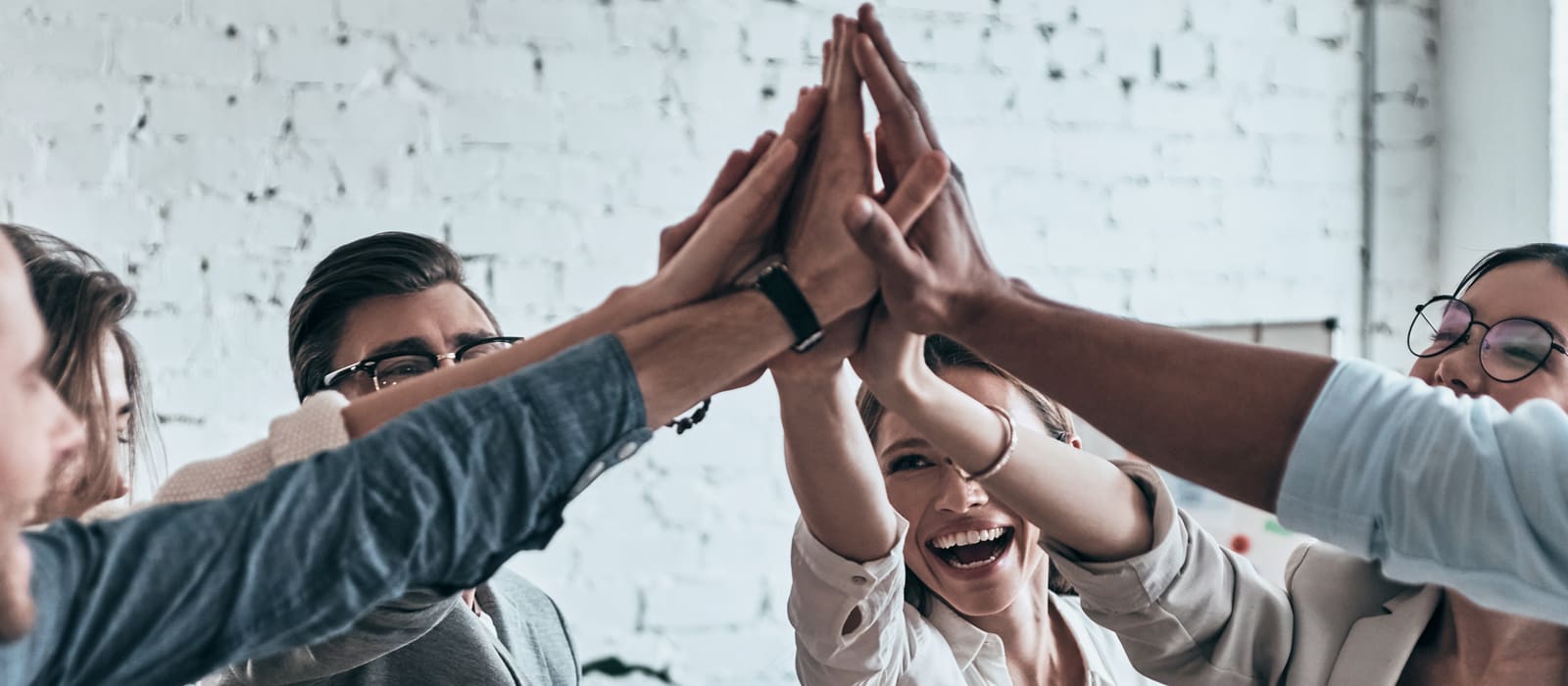 Workplace Wellbeing
Create a healthier workplace for a healthier workforce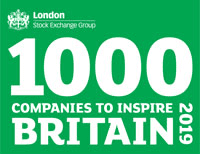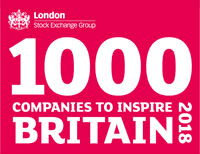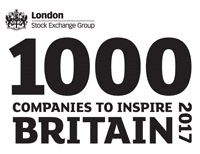 Work plays a vital role in people's wellbeing, which is about 'feeling well', physically, mentally and emotionally.
Creating opportunities for your employees to take a more proactive and preventative approach to all aspects of their health can significantly and positively affect how they feel about themselves, their work and their working environment and relationships, and in turn have a measurable impact on the success of your organisation.
Medigold Health offer a range of evidence-based initiatives that you can combine as part of a coordinated, holistic wellbeing strategy, tailored to your organisation's culture and objectives, to help you:
reduce levels of absence and presenteeism – supporting your employees to better look after their own health and wellbeing means they'll be better equipped to deal with any challenges they face at work and less likely to become unwell or need time off
increase employee engagement – employees who feel valued and better cared for are more motivated and more engaged with their work, and perform more effectively as a result
improve employee retention rates – demonstrating a commitment to investing in employee health and wellbeing will help you build a positive workplace culture, encouraging loyalty and marking you out as an employer of choice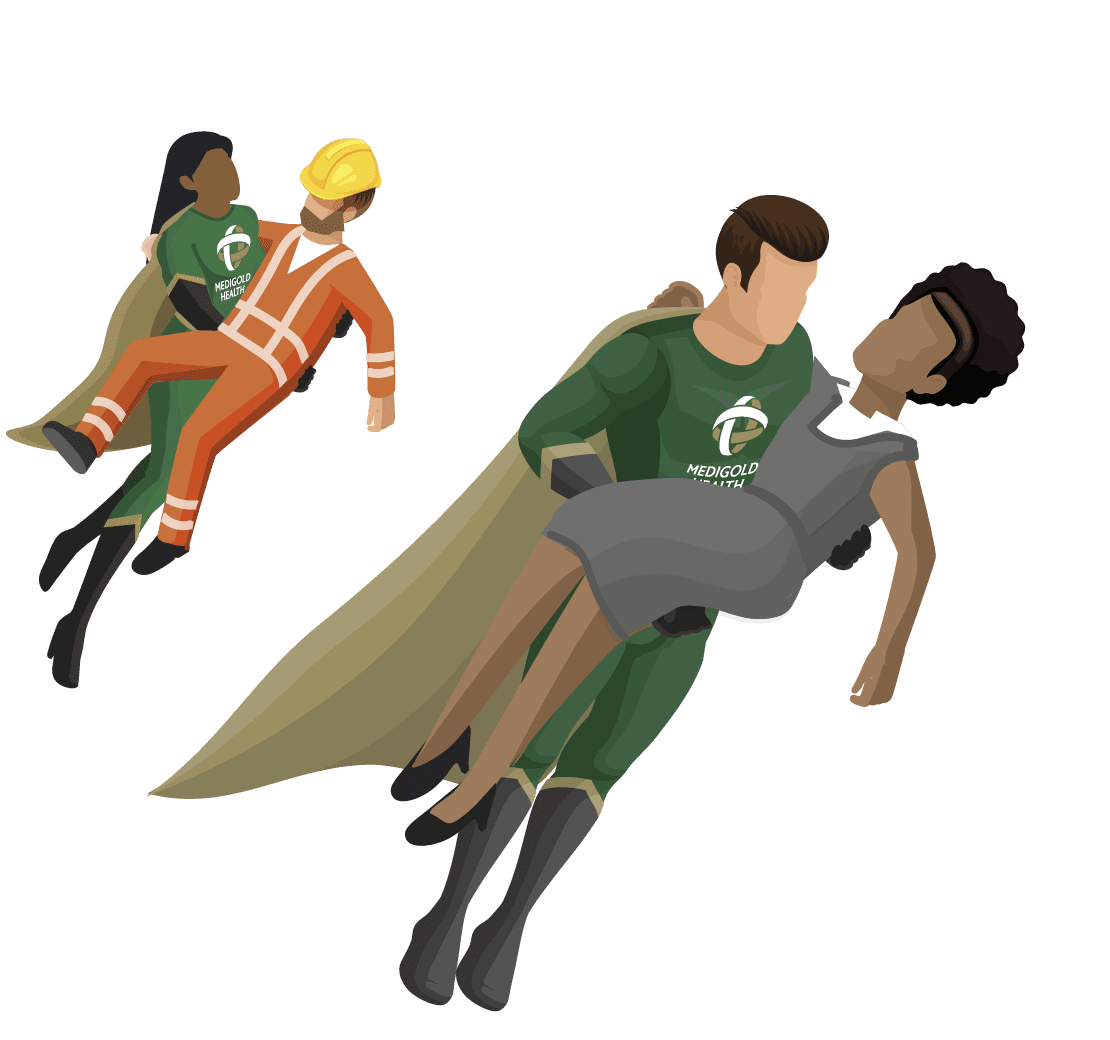 Find out more about our Workplace Wellbeing Service
Gain valuable insight into the wellbeing of your workforce to better understand the needs of your organisation

We support you in designing and marketing a customised online survey to obtain valuable data about the current physical, mental and emotional health of your employees
You receive detailed reports highlighting key lifestyle behaviours and health risks among your workforce, so you can shape your wellbeing programme accordingly to guarantee maximum impact

Help your employees gain a better picture of their own health so they can take action to prevent future problems

employees benefit from one-to-one health checks and receive personalized, easy-to-read health reports, lifestyle advice and signposting
you receive a company screening report based on aggregated data to help you monitor trends and evaluate the effects of wellbeing campaigns on employee health

Provide your employees with the information and resources they need to start making positive lifestyle changes

we provide monthly campaign toolkits and information packs targeting those topics that are most relevant to your organization
you receive promotional materials such as posters and factsheets that offer practical tips and signposting, to raise awareness and engage your employees with their own health and wellbeing

Give your employees the opportunity to access personal lifestyle management coaching

your employees receive personal lifestyle management coaching on specific health and wellbeing concerns from our specialist wellbeing coaches, one-to-one or in small groups
we offer a choice of face-to-face or remote sessions delivered via our online personal coaching service so you can design your coaching day to suit you

Help your employees make and sustain positive behavioural changes with high-impact interactive coaching supported by online resources

our wellbeing coaches deliver high-impact group coaching workshops and seminars on a range of wellbeing topics, providing employees with practical strategies they can use to improve their health and wellbeing
complement your workshop days with a series of pre-recorded webinars on a range of wellbeing topics that your employees can access over a one-week period

Develop your managers and inspire sustainable behaviour change to help your teams perform at their best

our training days focus on helping managers and leaders to proactively develop both their own mental, emotional and physical resilience, and that of their teams, so they can better cope with workplace pressures

 Your managers learn how to promote a more supportive organizational culture that prioritizes wellbeing and encourages individuals and teams to thrive.

Inspire your employees to get active and experience the health and wellbeing benefits of moving more

our scalable and flexible solutions help you create opportunities for your whole workforce to be more active
whatever the size and set-up of your business, we can help you find an initiative that suits you, from running virtual fitness classes to creating on-site studio spaces or gym facilities

Executive Coaching – our coaching and mentoring programmes help your senior managers enhance their personal performance and leadership capabilities so they can get the best out of your teams
Wellbeing Events – get your employees engaged with their own wellbeing with our high profile, interactive health promotion events
Wellbeing Website – we support you to promote engagement with our wellbeing website, where your employees can access information and advice on a range of wellbeing topics
Organisational Pressure Profiles – our profile service helps you identify the key pressures faced by your workforce and develop solutions based on focus group feedback
The Latest from our Blog…
Check out our blog for all of the latest news, events and updates from Medigold Health.
The Environmental, Social and Governance (ESG) agenda is destined to become a core part of the business landscape. In this episode of Medigold Matters, host  John Griff chats to Medigold Health's Head of ESG, Jane Winter, on why every employee is responsible for ESG and what businesses can do to[...]

Read More

On 19th August, Jo Hughes, Operations Director for Medigold Health's alcohol, drug and COVID testing division, Hampton Knight, was interviewed across the airwaves by a number of radio stations, including Radio News Hub and Sky News, about why workplace COVID testing is still so important, even now that 80% of[...]

Read More

What an incredible 10 days it's been in the Tokyo 2020 Paralympic pool! We've been treated to some truly thrilling action and the GB team have pulled off some phenomenal performances, racing ahead to bring home an impressive collective haul of 8 bronze, 9 silver and 9 gold medals.

Read More
Can't find what you are looking for?