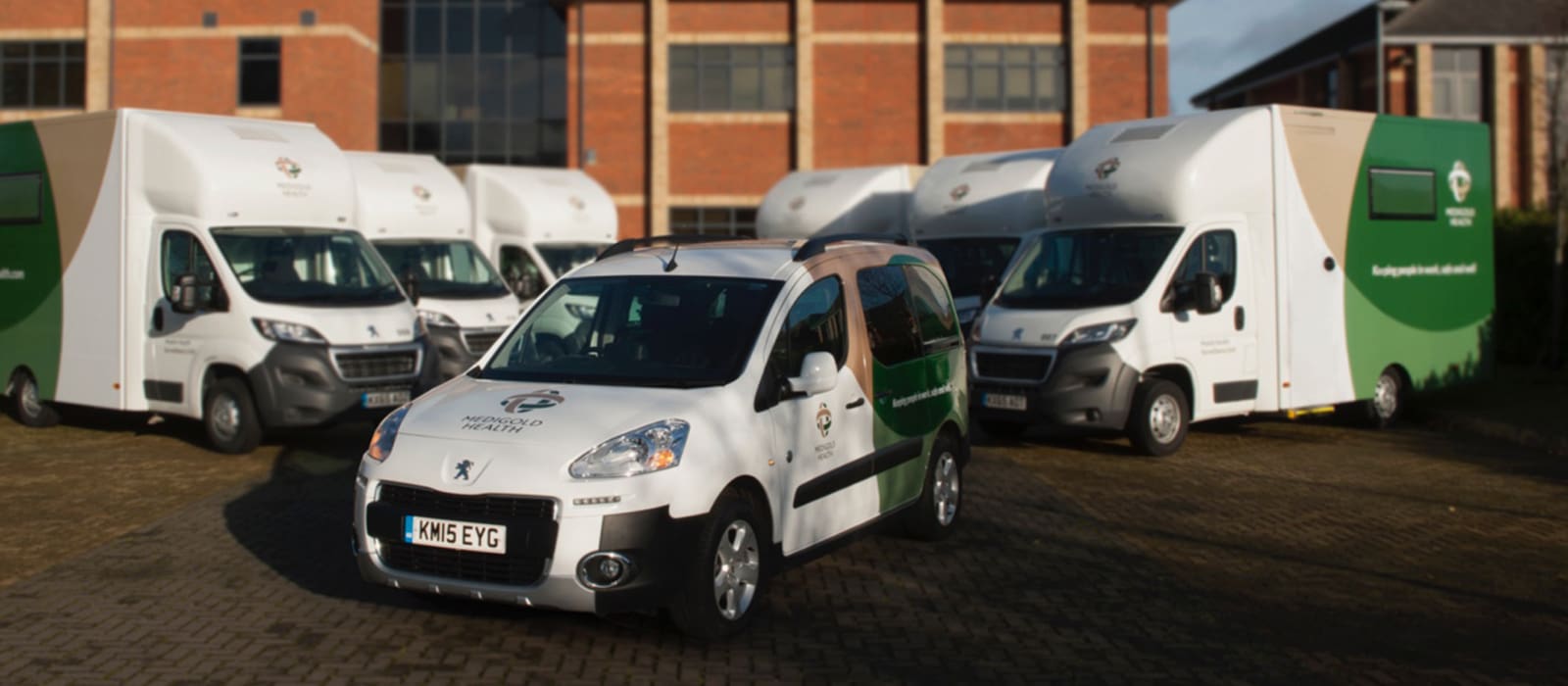 Health Surveillance
Protecting employee health, keeping your business compliant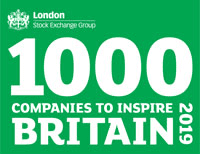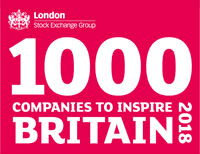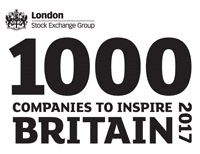 If your employees work in roles where they're exposed to noise, vibration, ionising radiation, solvents, fumes, dust or other hazardous substances, you may be required by law to ensure you have an appropriate health surveillance programme in place.
Health surveillance is a system of ongoing health checks that enables you to monitor the impact of any exposure to these workplace hazards on your employees' health over time,  so that if ill-health effects are detected you can take action to prevent them getting worse.
Our integrated health surveillance service allows you to:
Access a wide range of assessments covering all work-related risks, as well as Fit for Work medicals for employees working in safety critical roles
Gather data that will help you to evaluate the risks to the health of your employees and identify whether better control measures are needed
Identify opportunities to provide additional training and education
Create opportunities for your employees to report work-related health concerns at an early stage
With our broad, cross-industry experience and clinical specialists on hand to offer expert guidance, we'll  help you to minimise risks in your workplace and ensure your business remains compliant with the latest health and safety legislation, so you can be confident that your employees will stay protected, safe and well.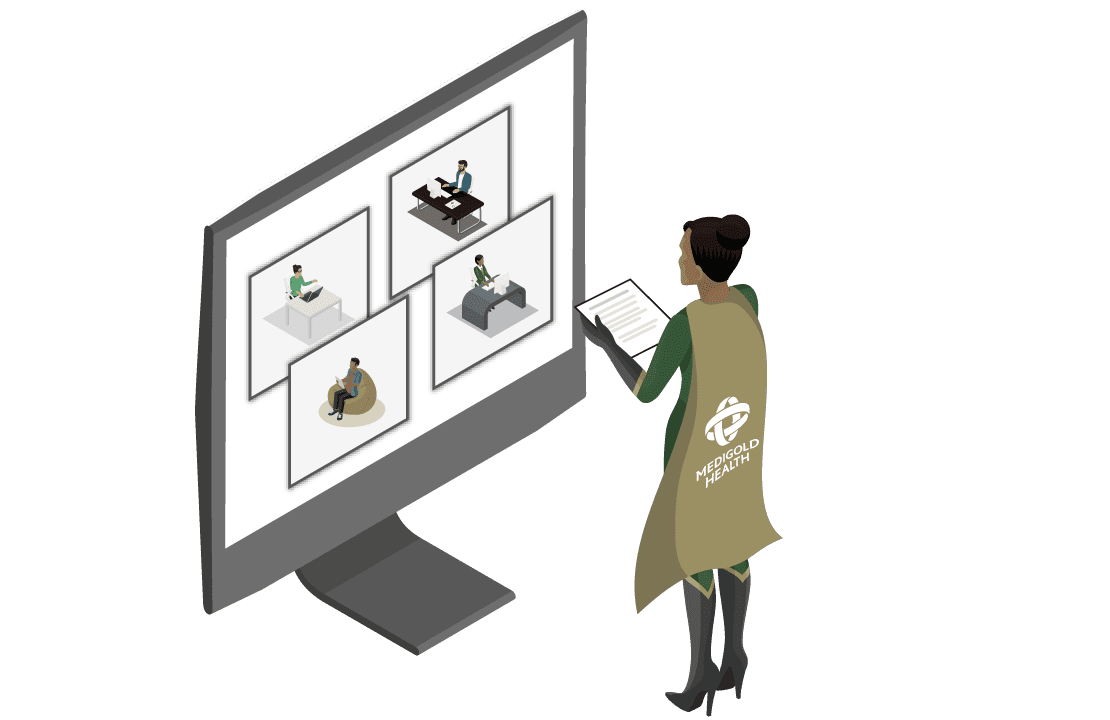 Find out more about our Health Surveillance Service
Helping you to protect employee health and fulfil your duty of care

 We offer a complete range of screening assessments, including:

Health surveillance checks – audiometric and respiratory function testing, HAVS assessments and dermatological checks for employees who are exposed to noise, hazardous substances (e.g. solvents, dust and fumes) or vibration while at work
Statutory medical surveillance and biological monitoring – for employees working with ionising radiation, asbestos, lead and certain other high-hazard substances
Night Worker screening

These ongoing surveillance checks enable you to identify any clinical signs of occupationally induced illness or disease at an early stage so that where appropriate, individuals can be referred for diagnosis and adjustments put in place to prevent further problems developing.

We also provide:

Fit for Work medicals: for employees working in safety critical roles at height, in confined spaces, trackside or operating site vehicles or heavy plant machinery
General health screening: BMI, blood pressure, urinalysis, musculoskeletal and vision checks

These medicals and general health checks help you to stay compliant with industry regulations and best-practice and ensure that those individuals being employed in safety critical roles are fit to perform their duties safely without risk to themselves or anyone who may be affected by their work. If required, they can also be combined with various health surveillance checks and alcohol and drug screening.

Providing customised solutions to fit your business needs and truly national coverage

We are able to conduct health surveillance and screening both on-site at our clients' locations and in our own clinics so no matter how many employees you have or where they're based, we can offer a tailored solution to fit the operational needs of your business:

On-site delivery via our mobile fleet

Our fleet of over 30 mobile screening units and multi-purpose vehicles are custom-designed to recreate the feel of our own clinical rooms at your locations and equipped with full screening equipment, meaning our team of experienced mobile Occupational Health Technicians and Screening Nurses can deliver large-scale health surveillance and screening programmes at even the remotest sites
Because we come to you, your employees don't have to spend time travelling to appointments and are more likely to attend, helping reduce downtime and any associated impact on your productivity, and ensuring that you get the most from your valuable clinic time and your employees remain compliant

Appointments at Medigold Health clinics

If you have fewer employees needing health surveillance and screening, or a number of colleagues requiring more specialised assessment with an Occupational Health Nurse or Doctor, it can be more cost-effective to arrange individual appointments at one of our locations
We operate over 60 clinics across the UK, so we'll always be able to offer your employees an appointment at a location that's convenient for them

Helping you to manage your surveillance and screening programmes effectively

Whichever delivery option you choose, our expert teams will be on hand to provide support and ensure that everything runs smoothly.

Our dedicated Mobile Operations Team will work closely with your site managers and health and safety teams to coordinate an annual schedule of visits based on your health surveillance and screening requirements, ensuring that all employees are screened appropriately in accordance with your risk assessments and are consistently seen within the stipulated timescales.

Meanwhile, our experienced Health Surveillance Team are responsible for managing the booking of all health surveillance checks and statutory and fit-for-work medicals requested outside of any pre-planned programme. They will liaise with your employees and managers directly to arrange appointments at our Medigold Health clinics, ensuring that all requests are dealt with swiftly and supporting with any queries you may have.

In case issues do arise, our specialist team of Occupational Health practitioners will always be available to offer telephone advice and guidance and provide appropriate support to our mobile and administrative teams whenever they need it.

Helping us capture better data and deliver faster results

Technology plays a crucial role in helping us deliver our health surveillance and screening services efficiently, allowing us to streamline our processes and provide you with more timely fitness outcomes so where necessary, you can quickly introduce measures to better protect your employees' health so they can continue working safely:

Online health surveillance referral form – our purpose-designed, user-friendly form allows your managers to easily request individual checks and medicals for small numbers of employees via our online portal and ensures we capture all the information we need to schedule appointments at our clinics as soon as possible
Health surveillance app – developed in-house, our app is used by our technicians and screening nurses during appointments to record all employee health and medical data on tablet computers and securely stream it to our portal immediately following the assessment, meaning we can instantly provide you with real-time fitness for work results
Management information dashboards – our online dashboards allow you to view all fitness outcomes and access aggregated health surveillance data for your workforce, so you can easily monitor and analyse trends and introduce measures to resolve any issues

Specialist clinical advice available when you need it

Any health surveillance or screening results that prompt concern are automatically escalated for review by our Chief Medical Officer (CMO). They will provide further recommendations within 48 hours on the employee's fitness for work and any additional action required, which might include sending the individual for a repeat test within a specified period, arranging for them to visit their GP or referring them for a face-to-face appointment with an Occupational Health Doctor, for example.

Having our CMO, with their additional level of expertise, on hand to provide advice when an individual is identified as being potentially at risk means your managers can be confident of getting  the timely guidance they need to enable them to promptly take the relevant action to protect their employee's health.

If you need reassurance that your testing programme is providing the right level of cover for your workforce, we can also carry out site assessments to evaluate whether the range and frequency of testing being carried out is well aligned with the types of activity your employees are undertaking. Following the visit, we'll provide you with a comprehensive report offering recommendations on any changes that are needed to achieve compliance with the relevant regulations.
The Latest from our Blog…
Check out our blog for all of the latest news, events and updates from Medigold Health.
The 3rd of December marked International Day for Persons with Disabilities, a day to raise awareness of individuals with disabilities and offer advice on how we can support them.

Read More

In the United Kingdom, a staggering 1.8 million working people suffer from work-related illnesses. This significant number highlights how important it is for employers to prioritise the health and wellbeing of their employees and the crucial need for Occupational Health services. If you've been asked to attend an occupational[...]

Read More

Within the last year, 74% of people have felt so stressed that they have been overwhelmed or unable to cope. 2nd November marks Stress Awareness Day, a day dedicated to raising awareness of stress, its symptoms and the long-term consequences. This blog delves into the different types of stress,[...]

Read More
Can't find what you are looking for?