7 ideas for how to boost your happiness at work and at home
It's Happiness Happens Month! We all know how important happiness is for wellbeing, and this month is the perfect time to focus on increasing yours. Here, we share seven simple ideas to help you boost your happiness at work and at home.
---
1. Disconnect from technology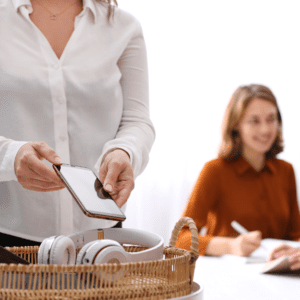 In today's digital age, it's easy to become consumed by technology. Constantly checking social media and being distracted by the noise of notifications can subconsciously leave us feeling overwhelmed and drained. To boost your happiness, make a conscious effort to disconnect from technology regularly. Set aside specific times during the day to put away your devices and engage in activities that bring you joy. This will help you to reduce stress, enhance your sleep and productivity and improve your overall physical and mental health.
2. Create a positive morning routine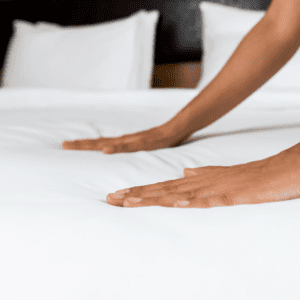 Starting your day on a positive note sets the tone for the rest of your day. Create a morning routine that incorporates activities that make you feel good and will make your day easier. Whether it's practicing mindfulness, making your bed first thing, or enjoying a brisk morning walk, find what works best for you. Having a routine helps you to feel more focused and ready to tackle the day ahead and can therefore enhance your overall happiness.
3. Embrace a healthy diet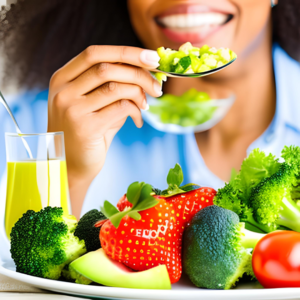 Our mood and energy levels can be vastly impacted by the food we consume, which is why it's so important to make a conscious effort to embrace a healthier diet. Try incorporating more nutritious foods, for example by adding extra fruits and vegetables to your meals and opting for leaner meat. You should also look to reduce your intake of caffeine, sugar and processed foods, as these can lead to energy crashes and mood swings. A well-nourished body promotes greater happiness.
4. Express gratitude to your colleagues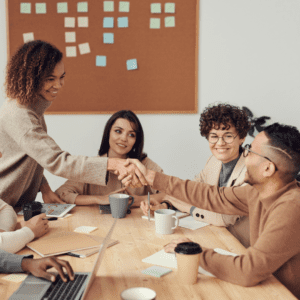 Spreading gratitude can be extremely effective in transforming both your work and personal relationships. Something as simple as a 'thank you' can go a long way in fostering positive connections and creating a harmonious work environment. By spreading positivity, you not only boost your own happiness but that of others too!
5. Ensure you take breaks and don't eat at your desk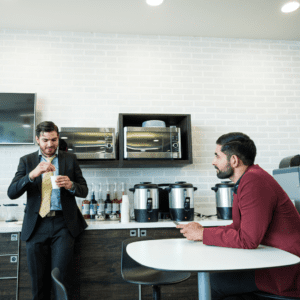 It may seem difficult, but it is important to avoid the temptation to eat at your desk or skip breaks altogether. Breaks are essential for helping you to maintain productivity and your overall wellbeing at work, providing an opportunity for you to recharge and rejuvenate. Don't feel you have to stay sat inside in your canteen or lunch area though; why not sit outside and read a book, go for a short walk to stretch your legs, or head to a nearby coffee shop? By allowing yourself regular breaks, you'll return to your work tasks with more energy and more focus.
6. Set achievable goals at work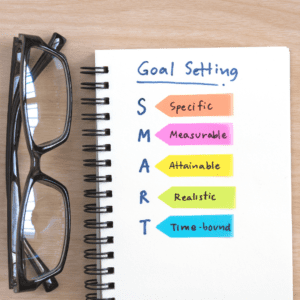 Setting smart goals provides us with a sense of purpose and accomplishment, and when we achieve them it can give us a real sense of fulfilment in our work. Just be sure to make them realistic and attainable and take time to celebrate your achievements (even the small ones) along the way. This can help to boost your motivation and job satisfaction and in turn lead to increased workplace happiness.
7. Engage in your favourite hobbies in your free time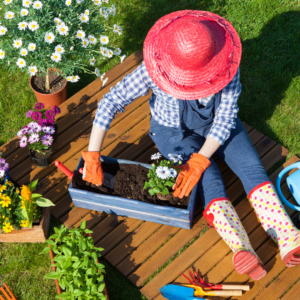 It's important to make time for activities that bring you joy outside of work. Engaging in your favourite hobbies allows you to relax, recharge and tap into your passions. Whether it's painting, gardening, or spending time with loved ones, nurturing your personal interests will help you to maintain a healthy work-life balance and enhance your overall wellbeing and happiness.
Remember, happiness is not just a destination, it's a way of life, and boosting your happiness requires a conscious effort. By making small changes every day and incorporating some of these simple yet effective strategies into your daily life, you can create a more positive and fulfilling environment not only for yourself but for those around you.
The Latest from our Blog…
Check out our blog for all of the latest news, events and updates from Medigold Health.
The 3rd of December marked International Day for Persons with Disabilities, a day to raise awareness of individuals with disabilities and offer advice on how we can support them.

Read More

In the United Kingdom, a staggering 1.8 million working people suffer from work-related illnesses. This significant number highlights how important it is for employers to prioritise the health and wellbeing of their employees and the crucial need for Occupational Health services. If you've been asked to attend an occupational[...]

Read More

Within the last year, 74% of people have felt so stressed that they have been overwhelmed or unable to cope. 2nd November marks Stress Awareness Day, a day dedicated to raising awareness of stress, its symptoms and the long-term consequences. This blog delves into the different types of stress,[...]

Read More
Can't find what you are looking for?