Alcohol Awareness Week
Today marks the start of Alcohol Awareness Week (15-21 November), an annual campaign run by Alcohol Change UK that aims to get people 'thinking about drinking' and raise awareness of alcohol harm.
---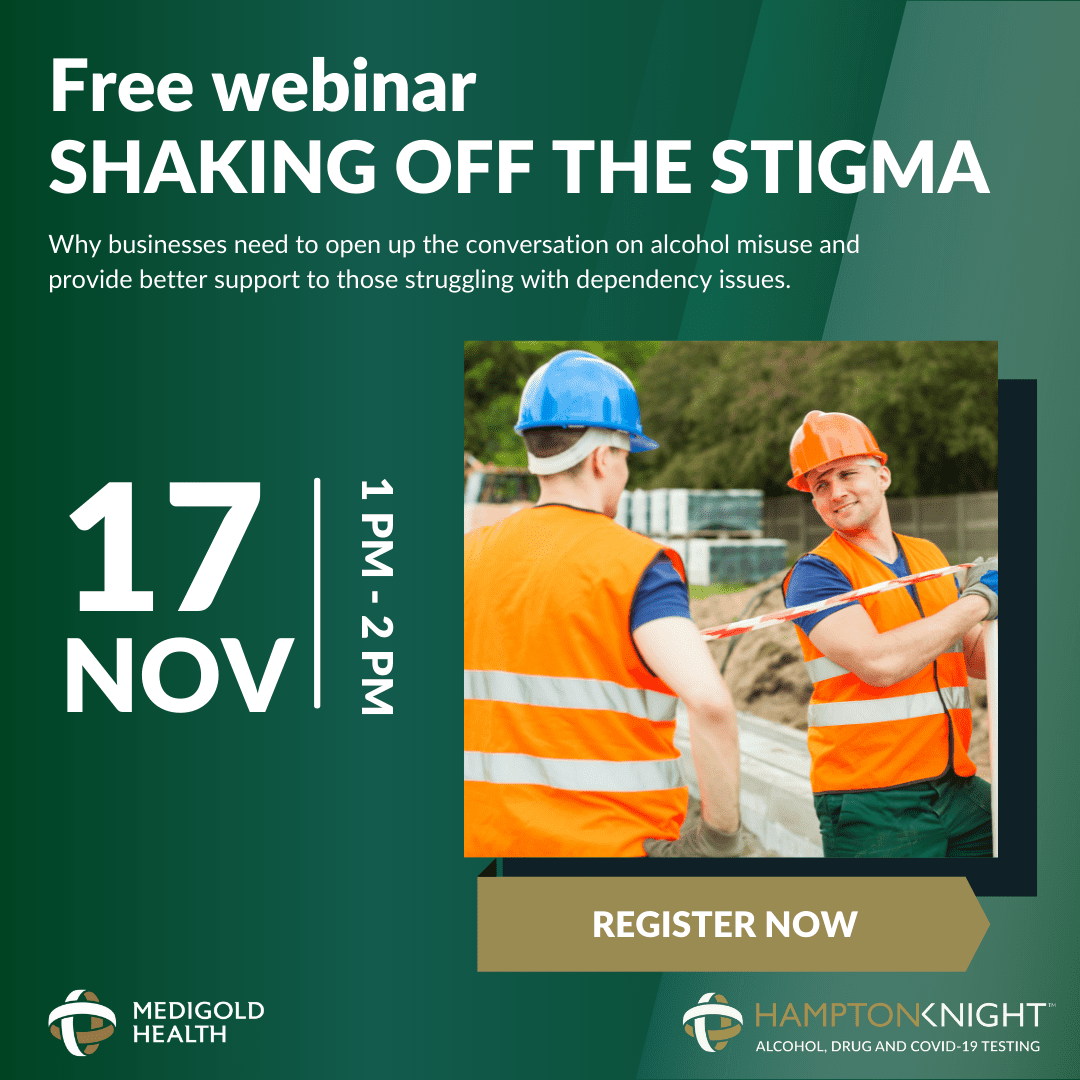 In the UK, alcohol misuse is widespread – many of us drink too much without realising it, one in five of us drink in a harmful way and 20 people die every day as a result of alcohol. Anyone, from any walk of life, can experience problems with their drinking, but there is still often a reluctance to talk about the issue, and about the huge impact it can have on our health, our relationships, and our work.
While employers have a legal responsibility to protect their employees from the risks that alcohol and other substance misuse can pose in the workplace, we believe that they can also play an important role in improving alcohol awareness generally, in promoting healthier drinking behaviours and a healthier drinking culture among their employees, and in supporting those who are concerned about their drinking or who have a more serious dependency to access the help they need.
That's why this Wednesday we're running a free webinar, 'Shaking off the stigma – Why businesses need to open up the conversation on alcohol misuse and provide better support to those struggling with dependency issues', as part of our November Spotlight Series on our Alcohol and Drug Testing and Support Services. (To register, simply click here)
To learn more about Alcohol Awareness Week, visit the Alcohol Change website https://alcoholchange.org.uk/ where you can also find lots of interactive tools, alcohol-related reports, articles, resources and personal stories, along with information about all the important work the charity does.
The Latest from our Blog…
Check out our blog for all of the latest news, events and updates from Medigold Health.
At Medigold Health, we are always looking for opportunities to promote careers in occupational health. Following the success of our 2021 summer work experience programme, we decided to run the scheme again this July, to give our colleagues' family members who have recently finished school the chance to gain valuable[...]

Read More

In our previous blog looking at the importance of wellbeing in the workplace, Medigold Health's new Director of Wellbeing, Dr Amrita Sen Mukherjee, explored the concept of workplace wellbeing and why investing in it can deliver multiple benefits for businesses. In this next instalment, she looks at some of the[...]

Read More

Over the last few years, the concept of workplace wellbeing has been steadily rising up the business agenda. But how important is it, really?

Read More
Can't find what you are looking for?