The long road to recovery – A managers' guide to long COVID Webinar
According to the latest reports from the Office for National Statistics, almost a million people in the UK are currently suffering with long COVID, with experts warning of the potentially huge implications this emerging disease could have in the workplace and for our economy.
But what exactly is long COVID? Who does it affect? What is the impact? And how can it be managed effectively?
---
Almost 18 months after the World Health Organisation declared a global pandemic, and with nearly 90% of the UK's adult population having now received at least one coronavirus vaccine dose, the emphasis for many businesses is shifting from how to protect their staff from contracting COVID-19 to how to support those employees who have already had it with the often debilitating after effects.
According to the latest release from the Office for National Statistics, as many as 835,000 people in the UK are still experiencing symptoms 12 weeks after a COVID-19 infection, while a further 380,000 claim their symptoms have been ongoing for longer than 12 months, with many reporting a significant, adverse impact on their ability to undertake day-to-day activities.
While the potential implications of long COVID in the workplace are clear, with symptoms varying widely and so much still unknown about this emerging disease a lot of employers will, understandably, be unsure about the best approach to take when it comes to managing it effectively.
We explored these important questions further in our webinar, 'The long road to recovery – A managers' guide to long COVID', which was hosted by Medigold Health Consultant Occupational Health Physician, Dr Yvette Martyn, a qualified medical journalist and Assistant Editor for the Occupational Medicine Journal, who has a specialist interest in long COVID. Medigold Health's Medical Director, Dr Gareth Williams, will also be on the panel.
Webinar Hosts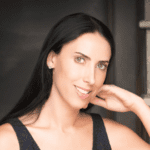 Dr Yvette Martyn
Consultant Occupational Health Physician
​​​Medigold Health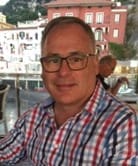 Dr Gareth Williams
Chief Medical Officer
​​​Medigold Health
Catch up on our webinar here!
The Latest from our Blog…
Check out our blog for all of the latest news, events and updates from Medigold Health.
The Environmental, Social and Governance (ESG) agenda is destined to become a core part of the business landscape. In this episode of Medigold Matters, host  John Griff chats to Medigold Health's Head of ESG, Jane Winter, on why every employee is responsible for ESG and what businesses can do to[...]

Read More

On 19th August, Jo Hughes, Operations Director for Medigold Health's alcohol, drug and COVID testing division, Hampton Knight, was interviewed across the airwaves by a number of radio stations, including Radio News Hub and Sky News, about why workplace COVID testing is still so important, even now that 80% of[...]

Read More

What an incredible 10 days it's been in the Tokyo 2020 Paralympic pool! We've been treated to some truly thrilling action and the GB team have pulled off some phenomenal performances, racing ahead to bring home an impressive collective haul of 8 bronze, 9 silver and 9 gold medals.

Read More
Can't find what you are looking for?