How to look after your mental health at work
For us to stay happy and healthy and be able to perform effectively at work, maintaining good mental health is essential.
Here, we share some general advice from our experts at Medigold Health Perform on the key questions to ask if you are feeling low at work and the positive steps you can take to give your mental wellbeing a boost.  
---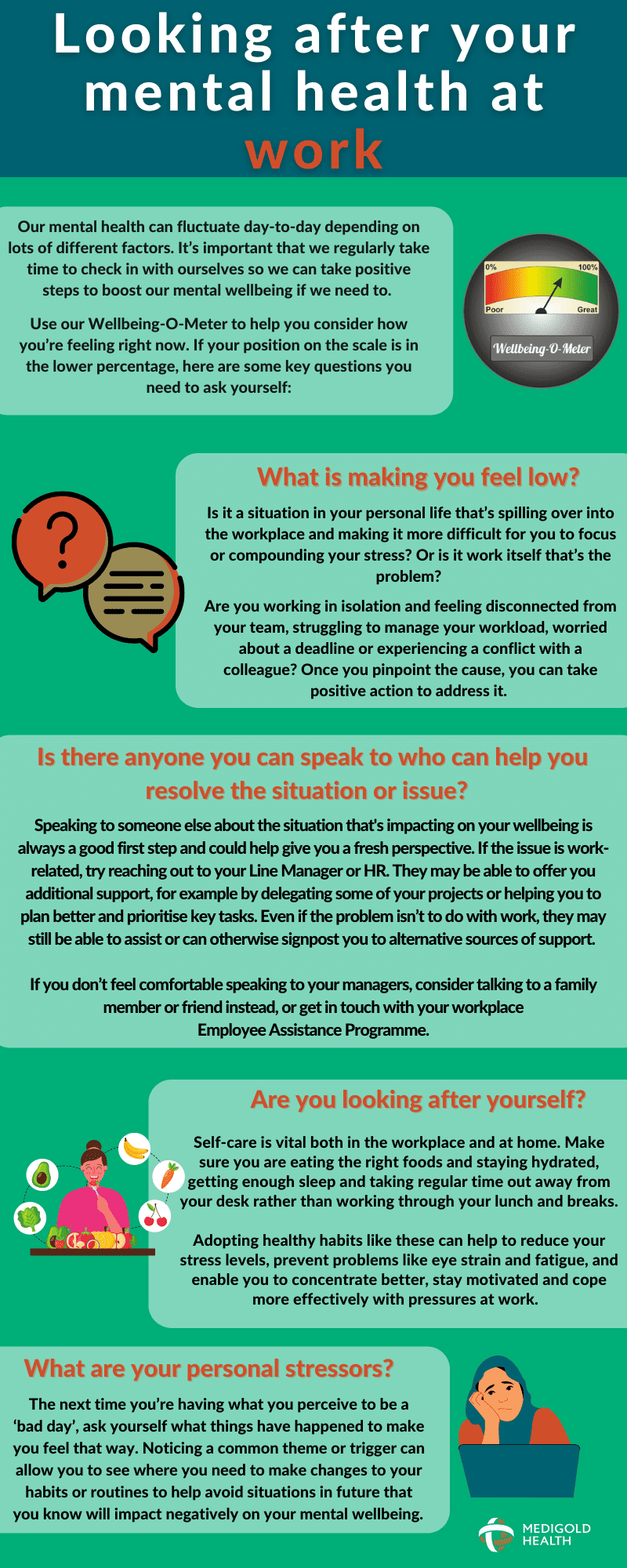 The Latest from our Blog…
Check out our blog for all of the latest news, events and updates from Medigold Health.
On 10 June 2022, the UK Government introduced new legislation to allow a wider range of health professionals to certify fit notes. The changes, which come into effect today, have been welcomed by many, including the British Medical Association (BMA) and the Society of Occupational Medicine (SOM), but what do[...]

Read More

In celebration of Occupational Health Awareness Week (19-24th June 2022), we thought we'd catch up with some members of our Medigold Health Team, to learn a bit more about how they came to work in Occupational Health, get their top tips for anyone wanting to start a career in the[...]

Read More

Did you know that globally men die, on average, six years earlier than women? Or that in the UK 20% of men (that's 1 in 5) will die before the age of 65? Most of these deaths occur due to reasons that are largely preventable, so what's behind these worrying[...]

Read More
Can't find what you are looking for?