It's National Heart Month – time to show your heart some love!
Love is in the air in this month but it shouldn't just be reserved for your Valentine, because February also happens to be National Heart Month — the perfect time to think about showing your own heart some more love too.
---
What is National Heart Month?
Led by the British Heart Foundation, National Heart Month is an annual campaign to get people thinking more about heart health and how they can reduce their risk of cardiovascular disease (CVD), a general term for conditions that affect the heart or blood vessels, such as coronary heart disease, heart attack and stroke.
CVD is one of the main causes of death and disability in the UK, but the good news is that it is largely preventable. Here, we share some of the main risk factors for developing CVD and the simple lifestyle changes you can make to reduce them.
The shocking stats
There are currently around 7.6 million people in the UK living with heart and circulatory diseases.

1 in 2 of us will experience a heart or circulatory condition during our lifetime.

Around 48,000 people under the age of 75 in the UK die from heart and circulatory diseases each year.

CVD costs the UK economy an estimated £19 billion each year.

Around 1 in 4 strokes in the UK occur in people of working age and stroke is the single biggest cause of severe disability.
Risk factor: High blood pressure and cholesterol
High blood pressure (or hypertension) can cause significant damage to your blood vessels and is one of the most important risk factors for CVD — around 50 per cent of heart attacks and strokes in the UK are attributed to high BP.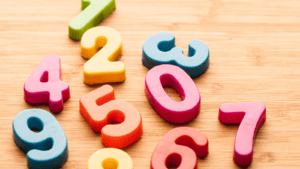 Having high cholesterol can also increase your risk of CVD if left untreated, leading to a build-up of fatty deposits in your blood vessels. This can cause them to narrow, increasing the chances of you developing a blood clot.
Reduce your risk: Know your numbers
Both high blood pressure and high cholesterol can be easily treated, but because neither cause symptoms, many people are unaware that they're at risk. It's estimated that 6-8 million individuals are living with undiagnosed or uncontrolled high blood pressure. Getting tested is therefore really important.
If you're over 40, you may be eligible for a free NHS health check every five years, which includes a blood pressure and cholesterol test. So, make sure you attend when invited. (You can find out more about what the health check involves and how to book yours here).
You can also request a blood pressure or cholesterol check at any time via your GP if you're concerned yours might be high. Alternatively, you may be able to have both checks done via your local pharmacy, at your gym, health club or leisure centre, or through your workplace, so it's worth asking if they offer them for free.
Risk factor: Being overweight or physically inactive
Being overweight or obese and not being sufficiently active are also key risk factors for CVD, as well as other diseases, such as type 2 diabetes, which can further increase your chance of developing heart and circulatory conditions.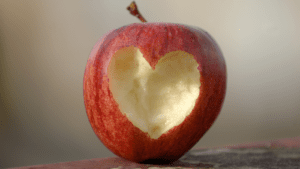 You may be more at risk if:
you are sedentary most of the time (i.e., you sit or lie down for long periods of time during the day)
your body mass index (BMI) is 25 or above
your waist measurement is more than 94cm (about 37 inches) if you're a man, or more than 80cm (about 31.5 inches) if you're a woman
you have a waist to height ratio higher than 0.5.
You can find out how to work out your BMI, waist measurement and waist to height ratio here.
Reduce your risk: Get moving and give your diet a healthy overhaul
Increasing the amount of physical activity you do will not only help to strengthen and protect your heart and reduce your blood pressure and cholesterol. When combined with a sensible diet, it will also help you to maintain a healthy weight and prevent the build-up of harmful fat in your blood vessels and around your organs.
Working age adults should build up to doing at least 150 minutes of moderate activity every week (that's anything that raises your heart rate and makes you breathe faster and feel warmer). But there's no need to sign up for an expensive gym membership. Whether it's trying out a free online workout or a new dance class, being a bit more vigorous with the housework or gardening, marching up and down the stairs during the TV ad breaks, or going for a 20 minute walk every lunch time, the key is to simply find ways to start moving more every day. It's also important to always go at the right pace and intensity for you and to pick activities that you enjoy – that way you're more likely to stick with it.
And when it comes to diet, it's all about making small but healthy changes you can sustain. You don't have to cut out all your favourite treats, but try to have some balance and add in more of the good stuff. That could mean giving comfort food dishes a healthy twist by adding in more veg or choosing wholegrain options where you can, replacing your sweet afternoon snack with a piece of fruit a few days a week, or having one or two fewer takeaways per month.
Remember, before making any drastic changes to your diet or exercise regime, it may be a good idea to speak with your GP first.
Risk factor – Smoking and drinking alcohol
The chemicals contained in cigarettes can cause serious damage to your heart and blood vessels and contribute to the build-up of harmful plaque in your arteries. Meanwhile, excessive consumption of alcohol (above the recommended limit of 14 units a week) can lead to high blood pressure and weight gain, both of which increase your risk of developing CVD.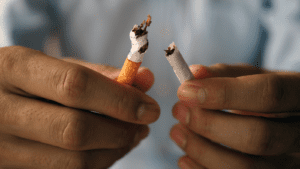 Reduce your risk: Quit smoking and reset your relationship with alcohol
Stopping smoking and reducing the amount you drink is one of the best things you can do to improve your heart health. There is lots of free advice and support available to help you do both – simply speak to your GP or follow the links below to find out more:
Quit smoking – Better Health – NHS (www.nhs.uk)
Alcohol Change UK: Alcohol harms. Time for change. | Alcohol Change UK
For more information on how to keep your heart as healthy as possible, check out the British Heart Foundation website.  
And, if you'd like to learn more about the range of wellbeing solutions we offer to support your employees to better look after their physical and mental health, click here.
The Latest from our Blog…
Check out our blog for all of the latest news, events and updates from Medigold Health.
Northamptonshire-based Medigold Health, a leading name in the UK occupational health sector, has today announced the successful acquisition of Health Management, in a move that will see the business become the country's largest independent provider of workplace health and wellbeing solutions.

Read More

Love is in the air in this month but it shouldn't just be reserved for your Valentine, because February also happens to be National Heart Month — the perfect time to think about showing your own heart some more love too.

Read More

We're celebrating 25 years of successfully keeping people in work, safe and well.   Friday 10th February is a very special day for Medigold Health, as it marks 25 years since the company was founded by our Life President, Dr Mike Goldsmith, in 1998.  

Read More
Can't find what you are looking for?