Meet our new Director of Wellbeing!
Last month we were delighted to welcome Dr Amrita Sen Mukherjee to the Medigold Health team. As our new Director of Wellbeing, she will be heading up Medigold Health Perform, our portfolio of wellbeing programmes and mental health support services.
By way of introduction, we caught up with her to find out a little more about her considerable career achievements, her journey into Occupational Health and what makes her tick outside of work.
---
How did you begin your career in medicine?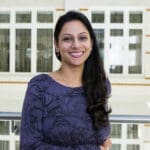 I graduated from University College London with a BSc (Hons) in Mathematics with Management Studies. During my studies I soon realised that my true calling was to work in a role in which I was helping people, which is why I decided to become a doctor. After completing my medical degree at GKT Medical School in London in 2010, I trained as a General Practitioner. Since then, I've been working as a portfolio GP in the NHS while diversifying my career. I have learned so much over the last few years and am so grateful for all the opportunities presented to me. I have undertaken various roles in advocacy, medical education and leadership working with Londonwide Local Medical Committees (LMCs), The Royal College of General Practitioners, Health Education England, the British Medical Association, GKT Medical School and The Royal College of Surgeons, Ireland.
What are you most passionate about?
My passion lies in supporting people to lead healthy, productive lives where they can thrive and flourish. I believe in adopting a holistic approach to healthcare that considers all of the psychosocial factors that can impact a person's wellbeing. That's what attracted me to working in Occupational Health. My time spent completing my Diploma in Occupational Medicine, a Masters degree in Applied Positive Psychology and Coaching Psychology from the University of East London and a course in acupuncture has helped to further develop my holistic view of health.
I'm also a keen medical educator and am a Member of the Academy of Medical Educators. As an accredited coach with experience in the field of psychology I have also been given the honour of becoming a Graduate Chartered Member of the British Psychological Society.
Are there any particular areas in which you specialise?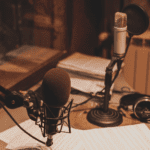 Yes, my field of research is in Posttraumatic Growth, and I have recently contributed a book chapter on this topic and have delivered talks on the subject. I have been an invited guest speaker to panel discussions, conferences, webinars, podcasts and International Academic meetings. During the pandemic, I was invited to discuss the impact that social and childcare bubbles had on wellbeing by BBC News. I've had articles published in the British Medical Journal and the Medical Protection Society Magazine and have been asked to act as an expert peer reviewer for the British Journal of General Practice.
What are you most proud of in your professional career?
I think I am most proud of my work supporting frontline healthcare professionals during the COVID-19 pandemic. I was awarded a 'Platinum' Volunteering Award from the University of East London and an RCGP Inspire 'Highly Commended' Award for my service to colleagues. Being named an 'unsung hero' in the GP magazine Pulse was a particular highlight and a real honour. I am also really proud to be the current Co-Chair of the Disabled Doctors Network, which was formed to promote and support the inclusion of doctors with chronic illness or disability within the medical profession.
What do you enjoy doing in your spare time?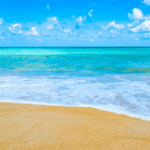 Work-life balance is so important for wellbeing. When I'm not working, I love to spend time with my family, get out and about and be in touch with nature, go to the beach and explore new destinations. I also enjoy visiting new restaurants and cafes and love to immerse myself in music.
Finally, what are you most looking forward to about working for Medigold Health?
I'm thrilled to be joining the team at Medigold Health. As Director of Wellbeing, my role is twofold – to enhance our internal wellbeing framework and our external client offering. This role aligns with my own value set and purpose, allowing me to tap directly into my strengths and passions.
I love developing new relationships and supporting people to thrive in their personal and professional lives. I can see already that I am going to find being part of Medigold Health and its onward journey both really exciting and rewarding too.
We're overjoyed to have Amrita on board and know she's going to be a real asset to our company. To hear more from her, tune in to our blog next week when she'll be exploring the topic of workplace wellbeing and why it's so important that employers start putting it at the top of their agenda.
To find out more about our wellbeing services, visit: www.medigold-health.com/mental-health-at-work/
The Latest from our Blog…
Check out our blog for all of the latest news, events and updates from Medigold Health.
With November being Men's Health Awareness Month, we took the opportunity to catch up with some of our male colleagues here at Medigold Health, to get their take on why it's important for men to engage more with their health, the challenges that often prevent them doing so, and their[...]

Read More

As proud signatories of the Armed Forces Covenant and holders of the Defence Employer Recognition Scheme Bronze Award, Medigold Health are honoured to count a large number of former military personnel among our colleagues.   With people and communities across the nation preparing to come together this weekend to pay tribute[...]

Read More

An Occupational Health Assessment (also known as a sickness absence referral, management referral or occupational health referral) is a medical examination carried out by a qualified Occupational Health clinician to assess a person's fitness for work and their capability to fulfil the duties and responsibilities of their role safely and[...]

Read More
Can't find what you are looking for?