Meet our Pensions Services Team!
Our people are at the heart of everything we do here at Medigold Health and we are extremely proud of all the wonderful colleagues we have working across every area of our business to deliver our occupational health services to our clients.
To help bring our teams to life, we decided to launch a regular Meet the Team feature on our blog, so you can and give you the chance to get to know them a little better and learn what makes them tick!
---
This time, we introduce our Pensions Services Team, who are responsible for managing our Ill Health Retirement and Pensions Services, supporting our clients and their employees through every stage of the application and assessment process. Read on to find out more about what the team get up to day to day and learn which of them has previously appeared on (and won!) BBC's Bargain Hunt!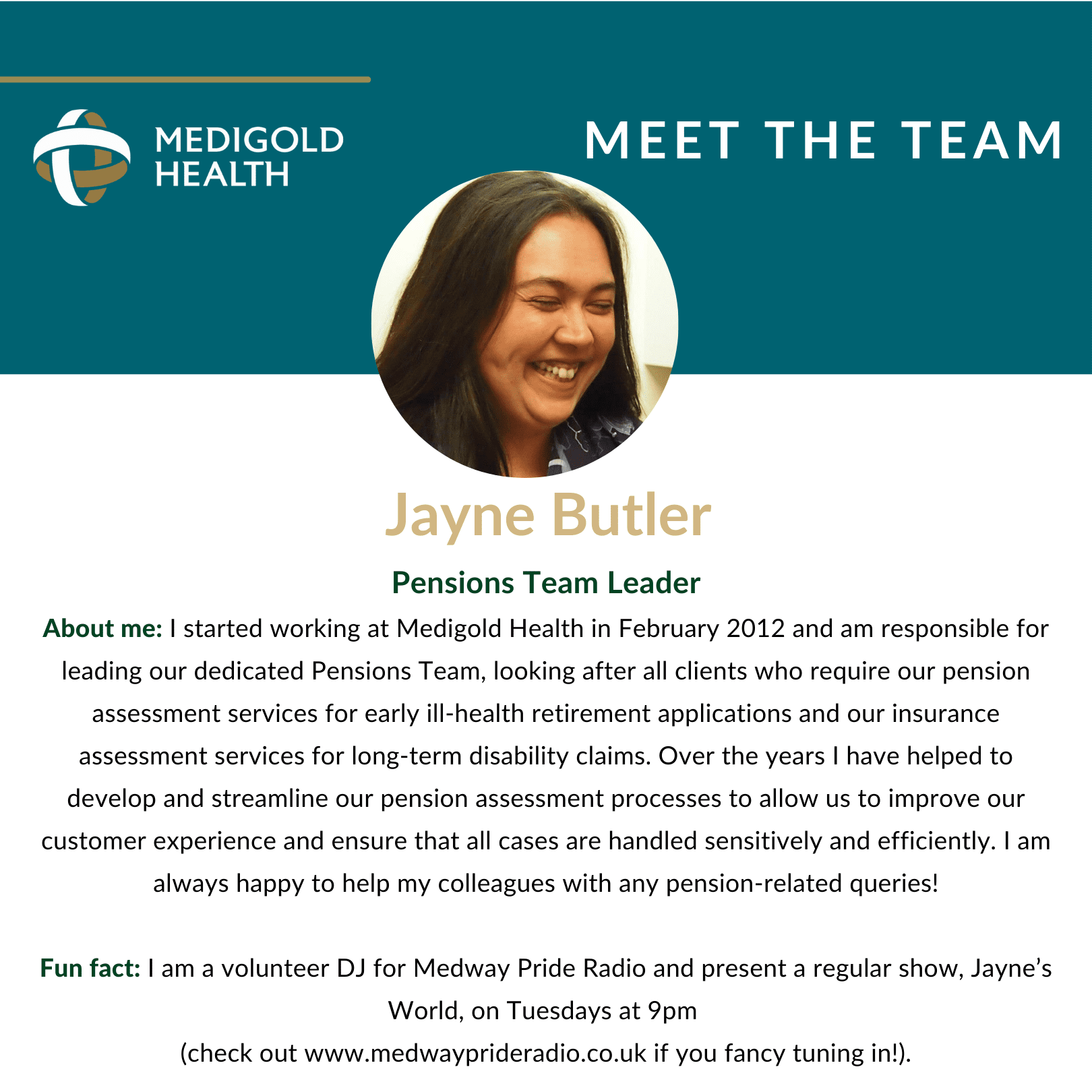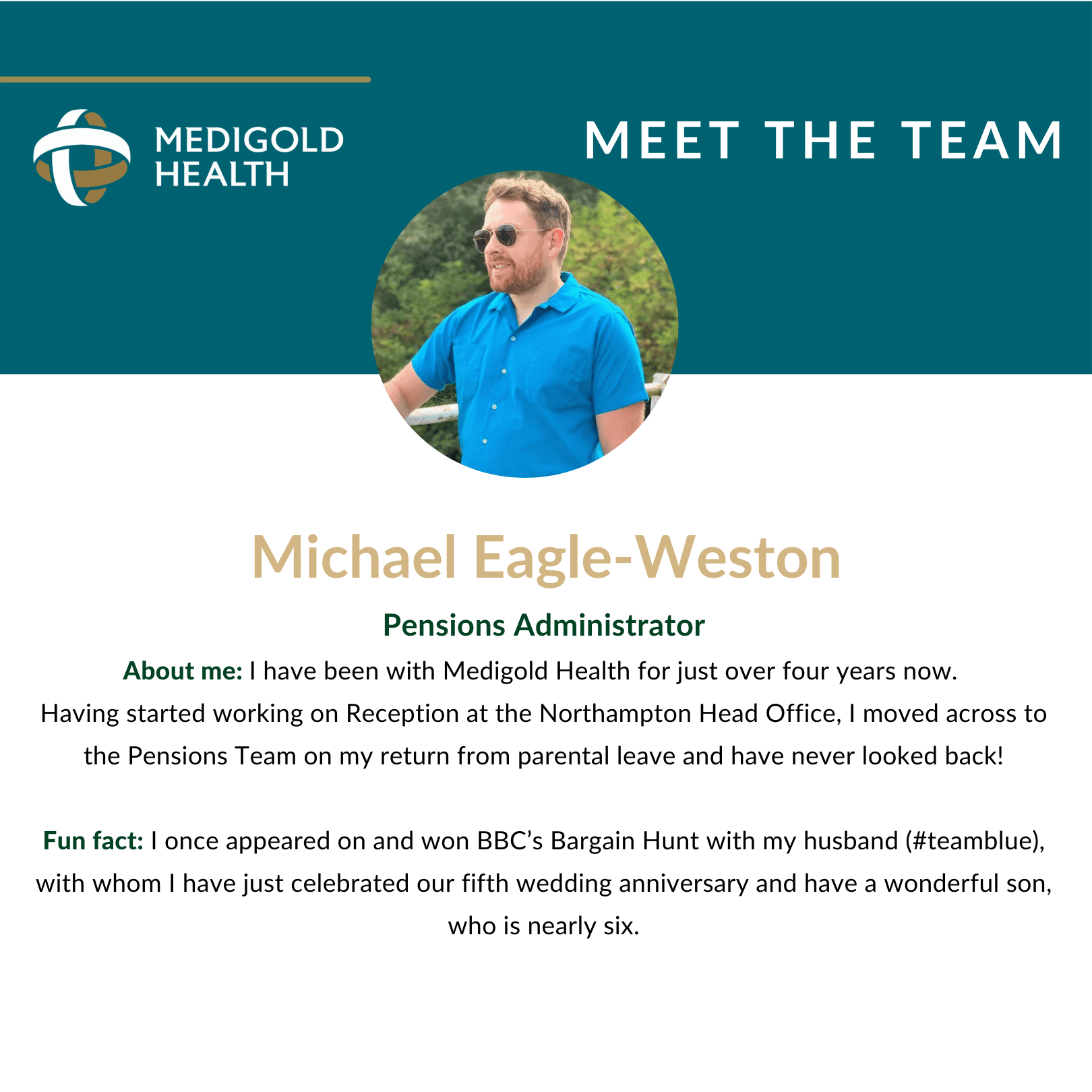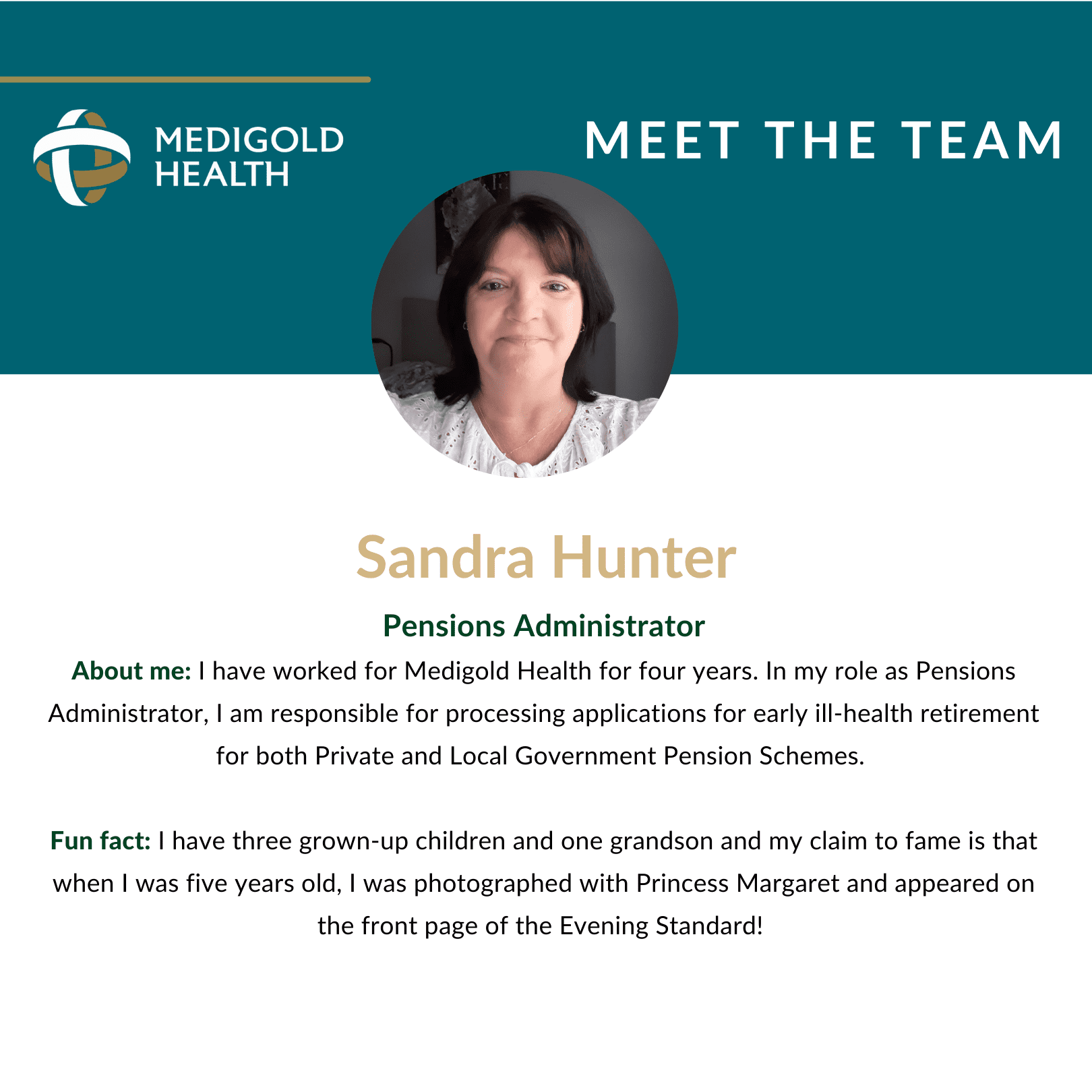 The Latest from our Blog…
Check out our blog for all of the latest news, events and updates from Medigold Health.
For us to stay happy and healthy and be able to perform effectively at work, maintaining good mental health is essential. Here, we share some general advice from our experts at Medigold Health Perform on the key questions to ask if you are feeling low at work and the positive steps you[...]

Read More

Led by the Mental Health Foundation, Mental Health Awareness Week (9-15 May) aims to get people talking more about mental health and how we can all enjoy better mental wellbeing. The theme for 2022 is loneliness.

Read More

Human beings are social creatures, and when there is a discrepancy between the social connections we want or need and those that we actually have, it can leave us feeling lonely. Loneliness can result in many different emotions, from stress and anger to anxiety and depression, and in the long[...]

Read More
Can't find what you are looking for?