Meet our Pensions Services Team!
Our people are at the heart of everything we do here at Medigold Health and we are extremely proud of all the wonderful colleagues we have working across every area of our business to deliver our occupational health services to our clients.
To help bring our teams to life, we decided to launch a regular Meet the Team feature on our blog, so you can and give you the chance to get to know them a little better and learn what makes them tick!
---
This time, we introduce our Pensions Services Team, who are responsible for managing our Ill Health Retirement and Pensions Services, supporting our clients and their employees through every stage of the application and assessment process. Read on to find out more about what the team get up to day to day and learn which of them has previously appeared on (and won!) BBC's Bargain Hunt!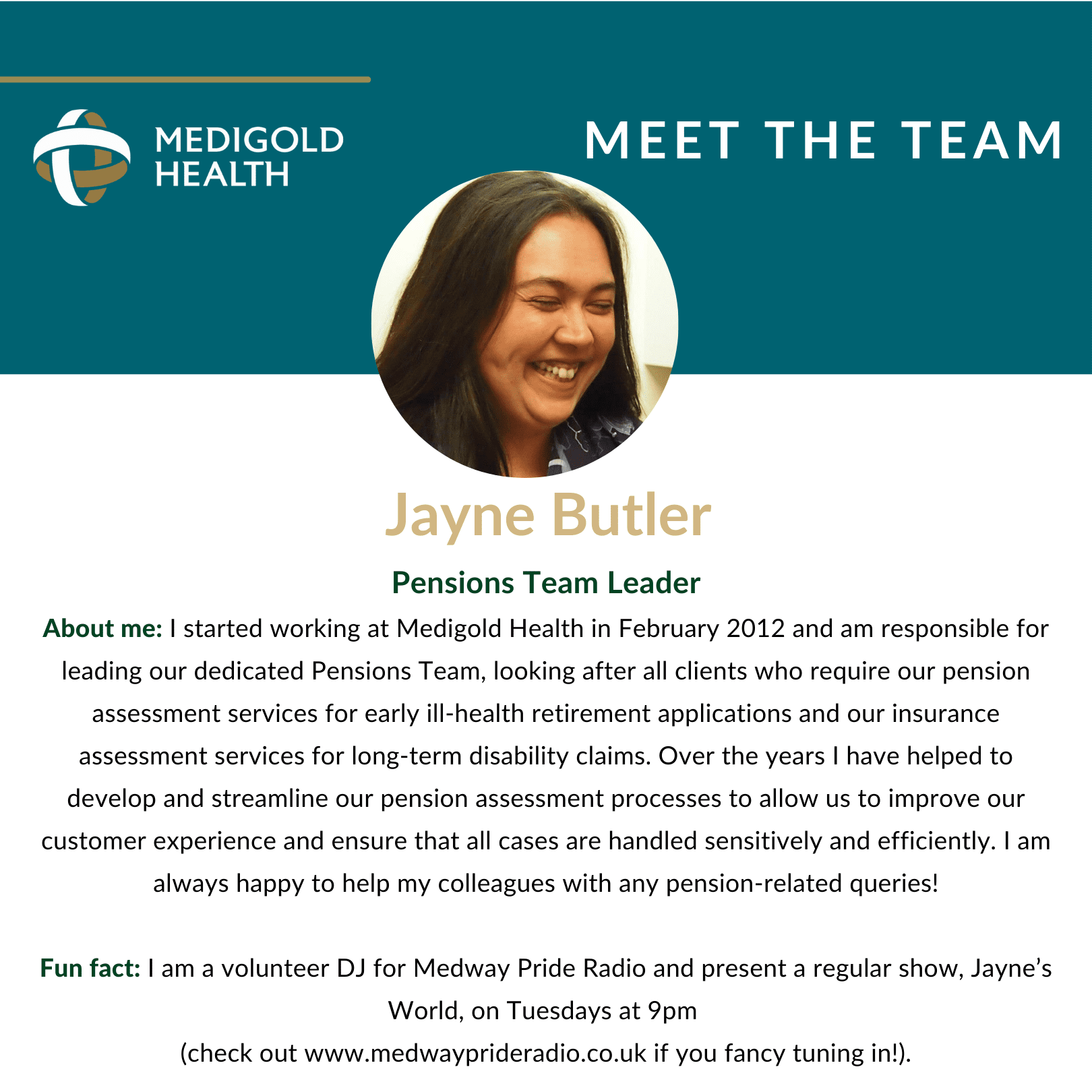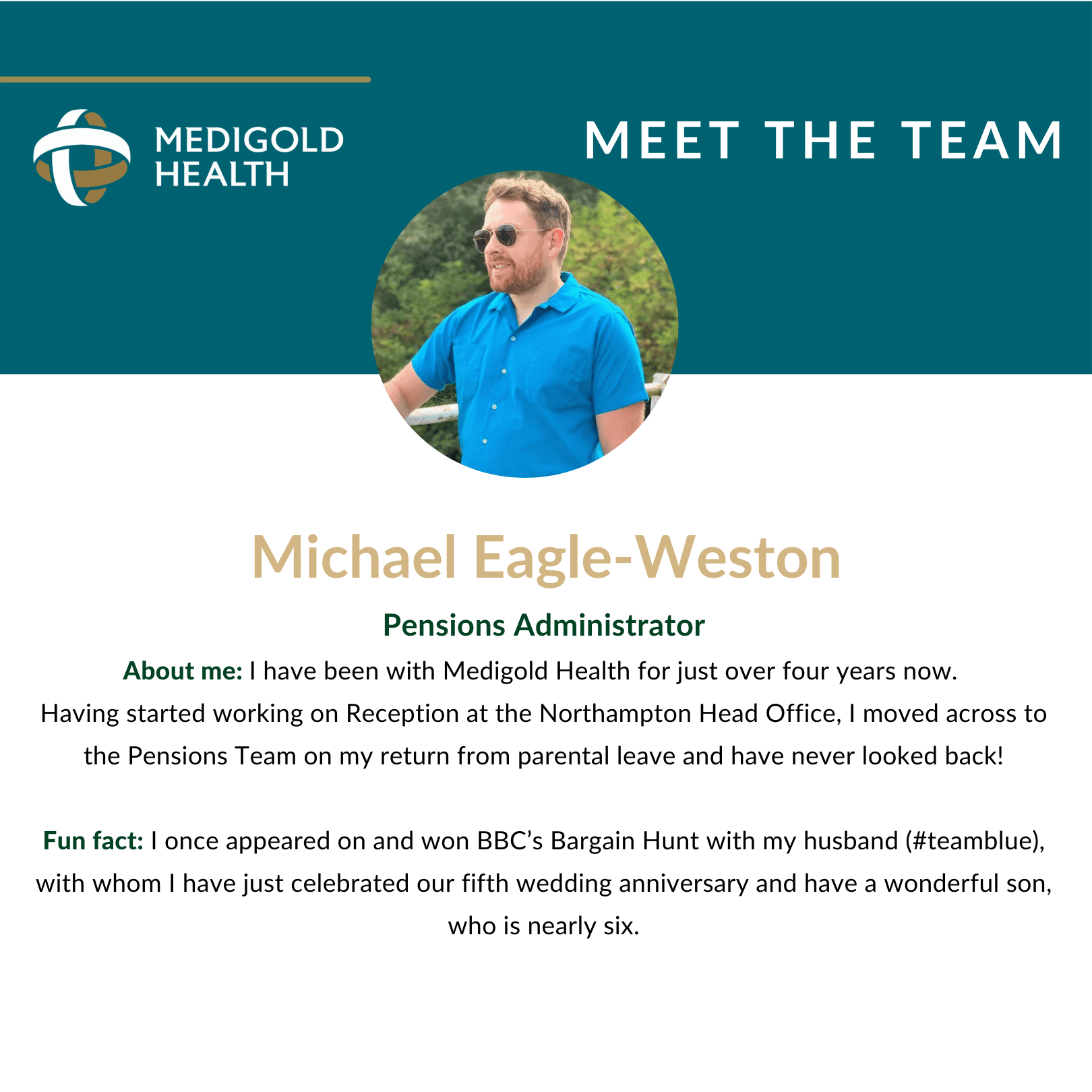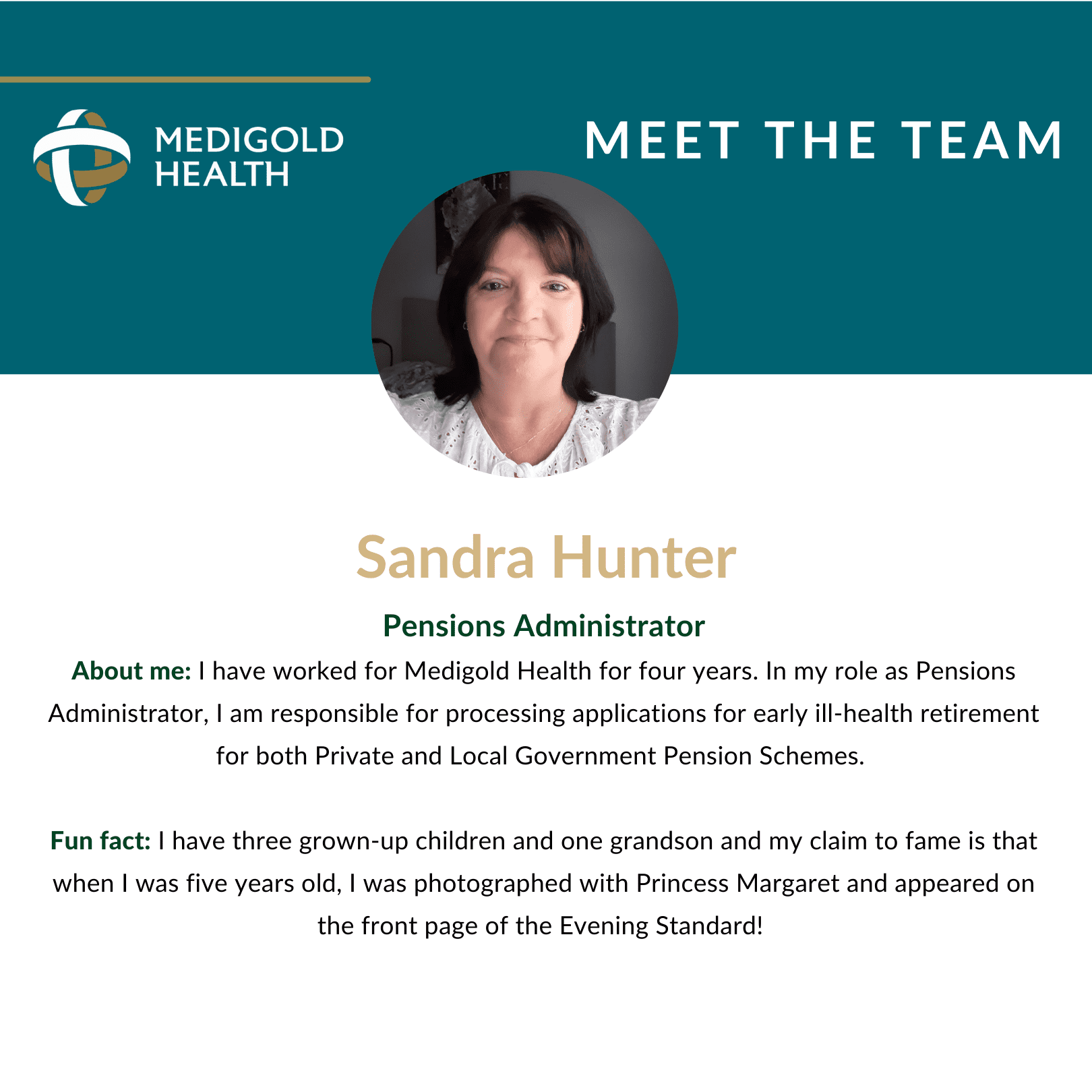 The Latest from our Blog…
Check out our blog for all of the latest news, events and updates from Medigold Health.
At Medigold Health, we are always looking for opportunities to promote careers in occupational health. Following the success of our 2021 summer work experience programme, we decided to run the scheme again this July, to give our colleagues' family members who have recently finished school the chance to gain valuable[...]

Read More

In our previous blog looking at the importance of wellbeing in the workplace, Medigold Health's new Director of Wellbeing, Dr Amrita Sen Mukherjee, explored the concept of workplace wellbeing and why investing in it can deliver multiple benefits for businesses. In this next instalment, she looks at some of the[...]

Read More

Over the last few years, the concept of workplace wellbeing has been steadily rising up the business agenda. But how important is it, really?

Read More
Can't find what you are looking for?