Looking after your mental health following a brain injury
Hi, I'm Steve Thompson, Health Awareness Campaigner for Medigold Health.
In 2020, I was diagnosed with early onset dementia caused by injuries sustained throughout my previous career as an international rugby player.
Living with a brain injury is hard, not only for those living with the injury but also for the people around them, such as family, friends, and colleagues.
Over the last two years, I've certainly had my ups and downs, but I've also learnt a lot, and I can assure you that by adopting the right attitude and taking better care of your physical and mental health, it is still possible to lead a happy and fulfilling life.
Today, I'm going to share with you my top three tips for looking after your mental health following a brain injury.
---
"Over the last two years, I've certainly had my ups and downs, but I've also learnt a lot, and I can assure you that by adopting the right attitude and taking better care of your physical and mental health, it is still possible to lead a happy and fulfilling life."
Tip One – Get active
Having sustained my injury through sport, I initially fell out of love with exercise, but after doing lots of research and seeking medical advice from my doctors, I quickly realised that being more active was key to improving my quality of life.
There is such a strong connection between our physical and mental health and exercising can really help to improve your cognition, your mood and your self-esteem. Working towards your fitness goals can also give you a real sense of achievement, which can help to boost your confidence, and exercising with others can be a great way to socialise and meet people too.
Depending on how your brain injury has affected you, getting back into exercise may seem daunting, but no matter what your ability, there will be an activity to suit you, whether it's a brisk walk, gardening, dance classes or simple chair-based exercises done at home to your favourite music. Check out the charity Headway for more information about accessible exercise and sport activities in your area.
You also don't need to spend money on expensive gym memberships or fancy equipment – I started by going out for short cycle rides on a rusty old bike! Find something that fits in with your lifestyle and be realistic with your exercise goals – the main thing is that it gets you moving and that you enjoy it. Accept that you will have 'off days' and don't beat yourself up about it, just pick it back up the next day! Trust me, your mental health, mood, and sleep patterns will thank you for it!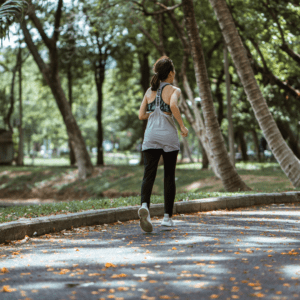 Tip Two – Connect with others
Human connection is so important for our mental health and I've certainly found that to be the case. Like many of us, I used to get preoccupied with work and the digital world on my phone. Since my brain injury, I've found that human connection is crucial for my mental wellbeing.
I now make sure that I dedicate more time for my family and a full family Sunday dinner is our thing! I also try to regularly reach out to others to have a chat and a catch-up and check that they are ok.
Building stronger relationships and talking to others about how I'm feeling, and my experiences has helped me to process my emotions and feel supported, whilst supporting others. It has also really helped to improve my own self-esteem and wellbeing – it gives me a feeling of purpose.
Finding time to connect with others, however you feel comfortable doing that, whether it's joining a local club or group, volunteering with a local charity or even simply arranging a weekly call with a friend, is therefore definitely something I'd recommend.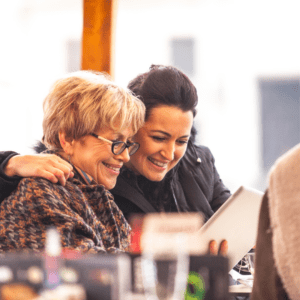 Tip Three – Focus on one thing at a time
As an ex-sportsman I was used to a very hectic schedule and juggling lots of things at once. Since my brain injury, I have found that lifestyle is no longer feasible; I can easily become overwhelmed and anxious if I have a long list of things I need to do and I'm likely to feel fatigued if I have too much going on day to day.
At first, I found this frustrating, which would only heighten my anxiety. However, I have since learned that if I break things down into chunks, focus on one thing at a time and make sure I plant in dedicated time to rest and recharge, then my life is far more manageable, and I feel calmer and more in control.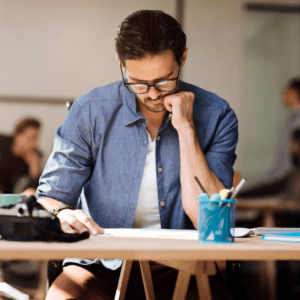 We think Steve's tips are really helpful, not only for those living with brain injury, but for everyone who wants to give their mental health a boost.
To hear more about Steve's story, we highly recommend watching his BBC2 documentary  'Head On: Rugby, Dementia and Me," in which he talks about the impact his dementia diagnosis has had on his life and his efforts to raise awareness of rugby-related brain injury and why more needs to be done to protect players.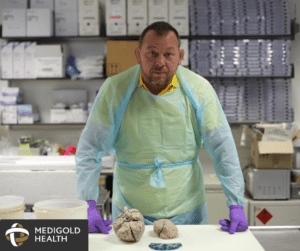 The Latest from our Blog…
Check out our blog for all of the latest news, events and updates from Medigold Health.
With November being Men's Health Awareness Month, we took the opportunity to catch up with some of our male colleagues here at Medigold Health, to get their take on why it's important for men to engage more with their health, the challenges that often prevent them doing so, and their[...]

Read More

As proud signatories of the Armed Forces Covenant and holders of the Defence Employer Recognition Scheme Bronze Award, Medigold Health are honoured to count a large number of former military personnel among our colleagues.   With people and communities across the nation preparing to come together this weekend to pay tribute[...]

Read More

An Occupational Health Assessment (also known as a sickness absence referral, management referral or occupational health referral) is a medical examination carried out by a qualified Occupational Health clinician to assess a person's fitness for work and their capability to fulfil the duties and responsibilities of their role safely and[...]

Read More
Can't find what you are looking for?