Tackling Work-Related Stress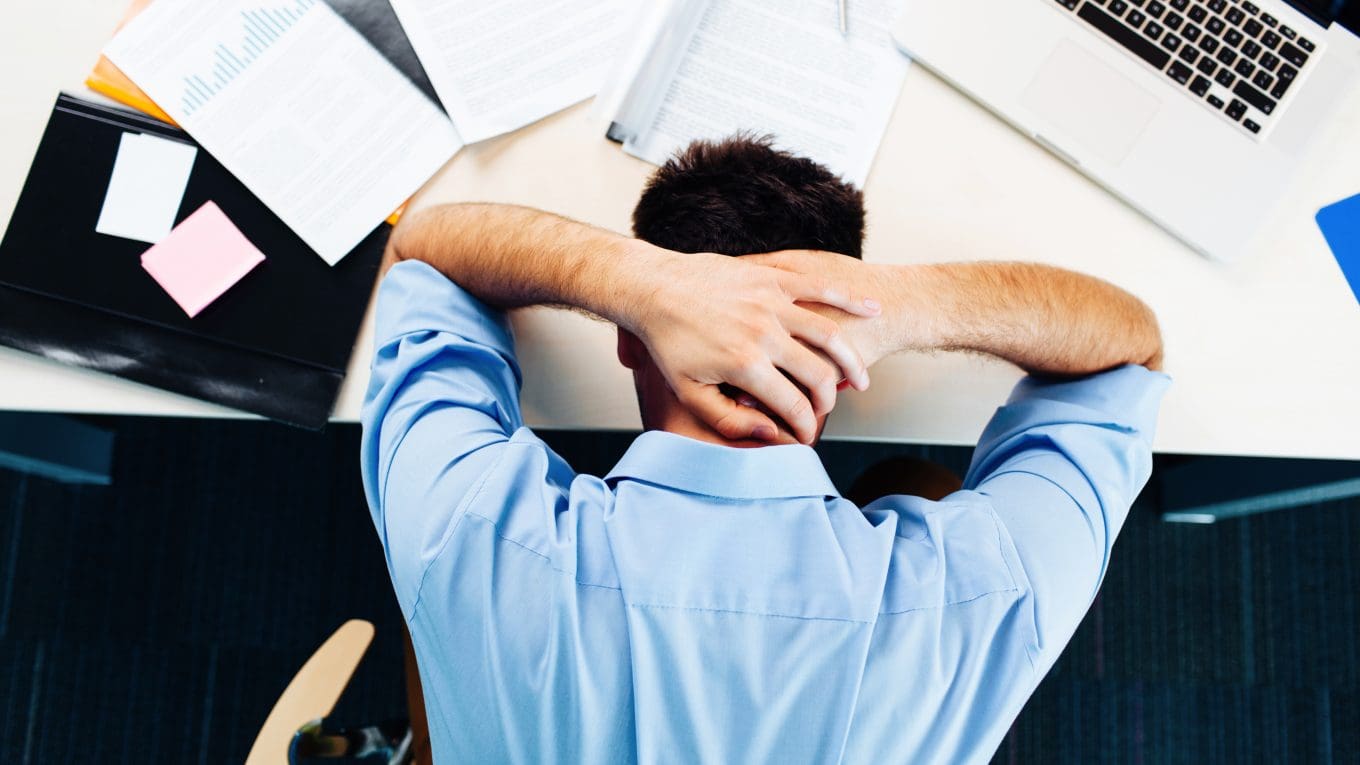 Work-related stress, depression or anxiety is a harmful reaction occurring secondary to excessive pressures and demands in the workplace.  We all experience pressure at work, sometimes that can be useful for driving us towards achieving targets and to inspire us to produce our best work.  But, if that pressure outweighs our coping mechanisms then work-related stress can result.
15.4 million working days lost
The Labour Force Survey samples UK households and asks questions about work related accidents and ill health.  Their data indicated that in 2017/2018 there were 15.4 million working days lost due to work-related stress, depression or anxiety.  With the total number of cases of work related stress, depression or anxiety in 2017/18 amounting to 595,000.  The bad news is, despite increased awareness the rate has shown signs of increasing over the last few years.
How to tackle work-related stress
Having a structured approach to the assessment of potential sources of work-related stress can be useful to indicate areas of work which could be having a negative impact on employees.  You can do this by looking at the following domains:
Demands
Control
Support
Role
Change
Relationships
The Health and Safety Executive provides
guidance
on how to tackle work-related stress by using the Management Standard approach.  The first step is to prepare the workplace.  Ensuring you have the backing of managers, employees, trade union reps, human resources and occupational health is essential.  The HSE then advise the following steps:
The Health and Safety Executive produces a wealth of information on tackling work-related stress.  If you're worried about an employee then consider a management referral for an occupational health assessment. At Medigold Health we have a wealth of experienced clinicians who can provide an impartial assessment and advise on how employees in these situations can be effectively supported.
The Latest from our Blog…
Check out our blog for all of the latest news, events and updates from Medigold Health.
Occupational Health Awareness Week (18th -24th September 2023) is a campaign led by the Society of Occupational Medicine (SOM) and the Commercial Occupational Health Provider's Association (COHPA) to raise awareness of the role of occupational health (OH) and the value it brings for organisations, individuals and society as a whole.[...]

Read More

A serious and potentially life-threatening condition, sepsis is estimated to affect nearly a quarter of a million people in the UK each year. The fact that as many as 80% of sepsis deaths could be prevented with rapid diagnosis and treatment highlights the significant need for greater public awareness. Which[...]

Read More

Suicide is an international public health challenge. It is estimated that around 800,000 people die from suicide each year – that's one person every 40 seconds. The impact of every single one of these deaths on families, friends and the wider community is huge. But suicide is preventable, and we[...]

Read More
Can't find what you are looking for?