Celebrating the SOM Occupational Health Awards 2021!
The Society of Occupational Medicine's annual Occupational Health Awards provide a unique opportunity to showcase the essential work of occupational health professionals and highlight the value of occupational health and the many benefits it brings for businesses, organisations and the wider community.  
---
Launched in 2019, the Awards aim to recognise the achievements of outstanding individuals and teams who, through inspiring leadership and collaborative working, have made significant contributions within the world of occupational medicine, helping to promote occupational health, drive best practice within the industry, develop and deliver innovative solutions and initiatives and foster greater inclusivity, removing barriers to working in the specialty and to accessing quality services. 
The 2021 Awards Ceremony took place on 7th December at the Royal College of Physicians in London, with SOM Patron Dame Carol Black in attendance, and we are delighted to report that it was one of Medigold Health's very own clients, coach operator National Express, that walked away with the Outstanding Contribution by an Employer to Workplace Health and Wellbeing Award, this year sponsored by Greys Specialist Recruitment. 
National Express – worthy winners
We nominated National Express UK Bus (part of the wider National Express Group) in acknowledgement of the huge success of their National Express Health Bus initiative, which they introduced back in 2014. The Health Bus is a converted single decker which now operates as a dedicated mobile health clinic, travelling around the country offering free health consultations to all of its 7000+ employees, many of whom work long shifts remotely either driving or maintaining vehicles.  
During the consultations, employees are given a health MOT where basic checks (for example of their blood pressure, blood sugar and cholesterol levels, weight and BMI) are carried out and where they can talk with a health professional about any health or medical concerns they may have. Each employee is then provided with a personal health report highlighting any health issues picked up, which they can then use as a basis for effective further discussions with their primary health care provider. Any employees who are referred to their GP or optician are supported by line managers to attend any follow-up appointments, to ensure that they can access appropriate treatment.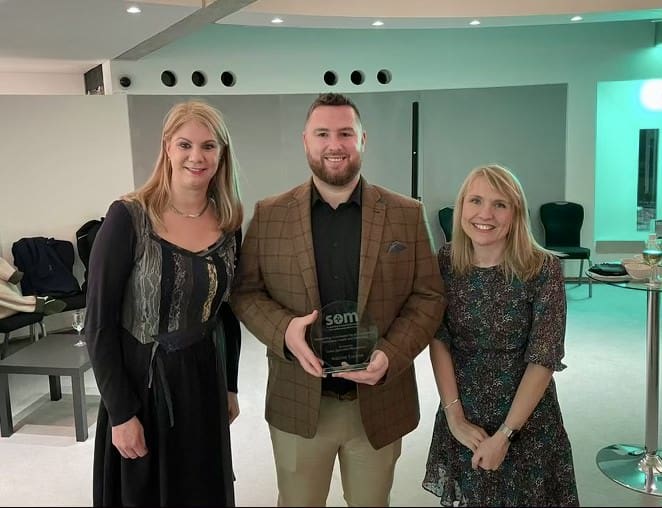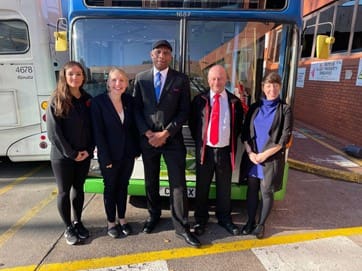 A life-saving workplace health initiative 
The bus has already been visited over 10,000 times and as well as helping to improve employee wellbeing through promoting healthy lifestyle changes, in some instances the impact of the initiative has been life-saving, as in the case of one Birmingham-based bus driver who shared how, after an unscheduled visit to the health bus, he was advised that his blood pressure and blood sugar levels were dangerously high and signposted immediately to his GP. As a result, he was able to quickly get the right treatment from his doctor to get his levels under control and has now significantly reduced his risk of a number of serious and potentially life-threatening health conditions, which will ultimately allow him to enjoy a much longer life.  
Medigold Health clinicians – flying the flag for the next generation of Occupational Health Practitioners
We are also very proud to reveal that one of our Occupational Health Physicians was Highly Commended at this year's Awards in the Outstanding Occupational Health Practitioner category.  
Dr Clare Fernandes, who currently still works with Medigold Health one day a week, is Chief Medical Officer at the BBC and has played a central role in helping to keep some of the broadcaster's most popular shows, including Strictly Come Dancing and Eastenders, running throughout the coronavirus pandemic, providing medical input into COVID policies and practices, developing government-approved testing protocols, and providing COVID health advice and general return to work and health advice for colleagues.  
In addition to all of this, Dr Fernandes is a true advocate for occupational medicine, and is committed to promoting greater inclusivity within the specialty and bringing in new doctors, particularly women and those from minority ethnic backgrounds. As well as lecturing on General Practice Vocational Training Schemes to promote knowledge of and careers in occupational health and volunteering for various SOM initiatives and mentorship schemes that encourage diversity in applicants for medical school, she has also authored 'Questions and Answers for the Diploma in Occupational Medicine' and co-founded The OH Academy (alongside another Medigold Occupational Health Physician, Dr Sarwar Chowdhury) to run revision courses to support those sitting the exam and help increase pass rates.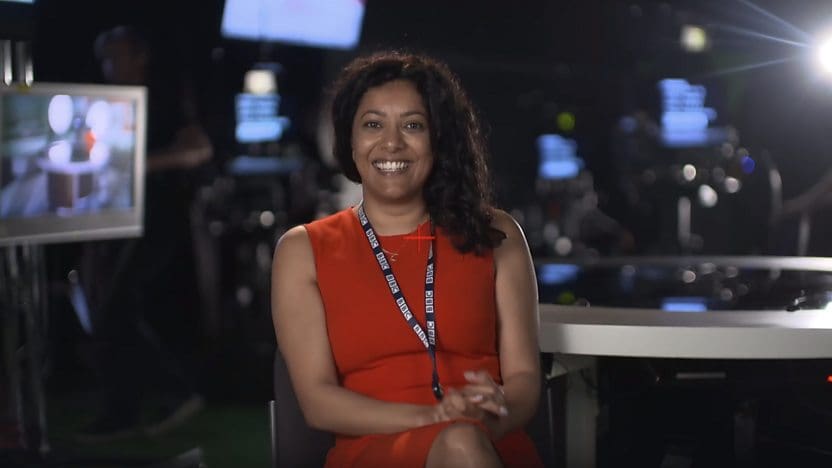 Congratulations!
We would like to pass on our huge congratulations to National Express, Dr Fernandes and all the other thoroughly deserving winners and highly commended runners up for all the brilliant work you do each and every day.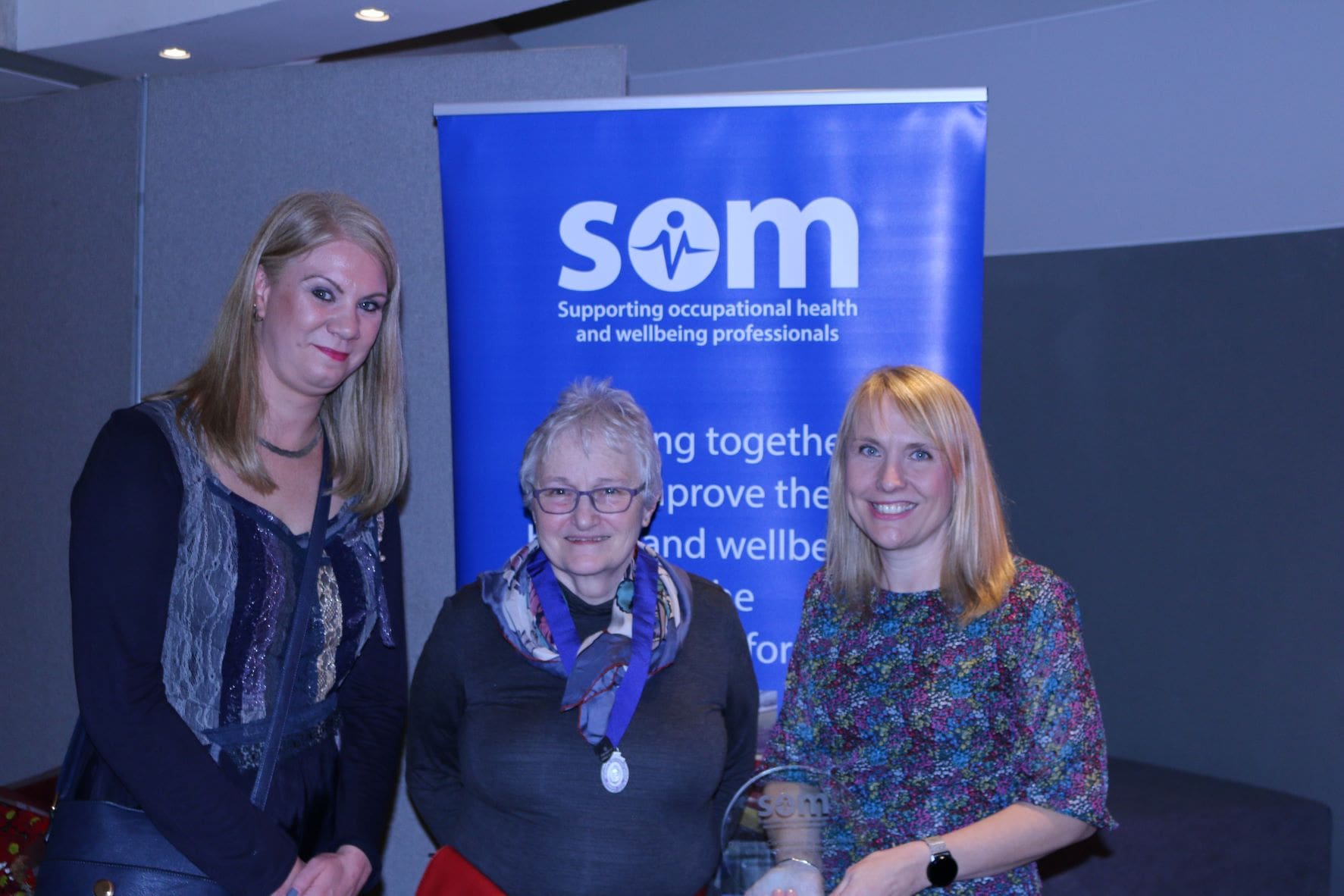 The Latest from our Blog…
Check out our blog for all of the latest news, events and updates from Medigold Health.
Are you looking to reduce the impact of employee absence on your business in 2022 but unsure where to start? In today's video, part of our January Spotlight Series on our Day One Absence service, Absentia, our Absence Management Consultant April Cremins talks you step by step through the key[...]

Read More

What's the biggest cause of sickness absence among UK workplaces? How do levels of sickness absence vary between different industry sectors? And why is managing employee absence so important? In this video, the first of three instalments produced as part of our January Spotlight Series on our Day One Absence[...]

Read More

The third Monday of January has been awarded the woeful title of Blue Monday due to a depressing combination of post-Christmas blues, cold dark nights and the arrival of unpaid credit card bills. But it doesn't have to be all doom and gloom – here we share our blues-banishing tips[...]

Read More
Can't find what you are looking for?