Join our free webinar
Research by the charity Alcohol Change reveals that alcohol misuse costs the UK around £7bn every year in lost productivity. Misuse of drugs can also adversely affect workplace performance and put your employees, colleagues, and customers at risk.
With evidence suggesting that people's consumption of alcohol and drugs has increased while working remotely during the pandemic, the landscape for risk assessment has changed. Now that coronavirus lockdown restrictions are being lifted and working patterns are changing again, there has never been a better time to review your policies.
---
It is essential to ensure that you adopt the right approach for your workplace and identify how best to provide support for individuals who may be experiencing issues with alcohol and drug misuse. However, we understand that it can be difficult to identify employees who may be struggling, and that you may not be aware of the measures you can put in place to screen and test your workforce to keep everyone safe.
In our free webinar, James Clark, one of Hampton Knight's trainers who works with our clients nationwide, will be giving you the facts about the impact of substance misuse at work, discussing how to spot the signs, and exploring the steps you can take to mitigate the risks to your business.
Webinar Details
The Risks of Alcohol and Drug Misuse at Work
Date: Tuesday 15 June 2021
Time: 12pm – 1pm
Register: via Zoom, click here to register
We will explore:
Signs and symptoms of alcohol and drug misuse
Your obligations as a responsible employer
Developing appropriate workplace policies
The importance of testing and how it can be implemented
Support for employees including rehabilitation and counselling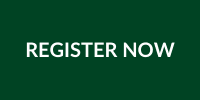 The Latest from our Blog…
Check out our blog for all of the latest news, events and updates from Medigold Health.
Over the last few years, we've all become a lot more aware of the problem of plastic pollution and the huge issues it poses for our planet.

Read More

Celebrating Pride Month! Pride Month is celebrated every year in commemoration of the Stonewall Riots that took place in New York in June 1969 and sparked the start of the modern LGBT rights movement. In the UK, it kicks off a season of Pride events happening across the country throughout[...]

Read More

During the first two weeks of June, the charity Keep Britain Tidy ran its annual Great British Spring Clean campaign, which aims to raise awareness of and get people involved in its mission to cut litter, end waste, recycle more, and clean up our public outdoor spaces.

Read More
Can't find what you are looking for?