Hampton Knight Alcohol and Drug Testing Services
Part of the Medigold Health Group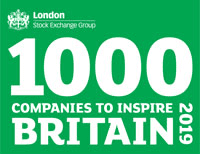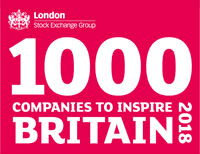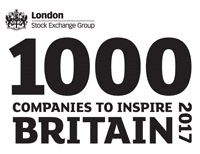 Alcohol and drug misuse can have a significant impact in the workplace, often resulting in higher levels of absence and reduced performance and greatly increasing risks to the health and safety of not only the employee concerned, but also their colleagues and anyone else who could be affected by their work. A robust and effective alcohol and drug testing policy can be a key component of ensuring safety in the workplace for everyone.
Part of the Medigold Health Group since 2017, Hampton Knight are one of the UK's leading specialists in workplace alcohol and drug testing and support services, experienced in delivering robust testing programmes that are tailored to the individual needs of our clients.
We advocate a proactive and constructive approach to managing the issue of substance misuse and believe that any testing programme should be underpinned by a robust alcohol and drug policy, which seeks to educate and promote awareness and to support employees who ask for help in a non-judgemental way.
That's why we provide an end-to-end solution, offering complementary policy review and counselling and support services alongside our flexible testing options, to help you ensure that any issues are dealt with fairly and effectively.
No matter which of our services you choose to use, you can be confident that our expert team will always be on hand to provide you with the guidance and support you need from the start, so that you can better protect the welfare of your employees and maintain a healthy and safe working environment for your teams.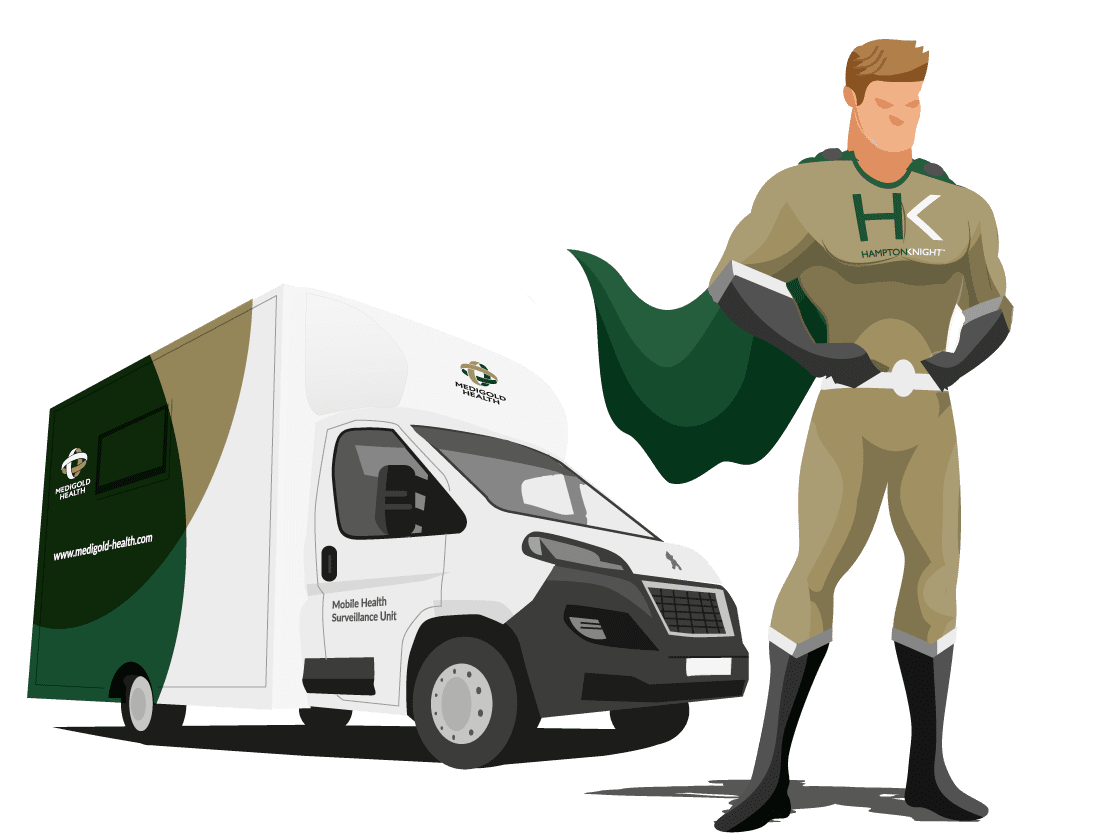 Get Free No-Obligation Advice from our Alcohol & Drug Screening Experts
Click on the links below to find out more about our services:
Supporting you to develop and effectively implement a robust Alcohol and Drug Policy

Alcohol and drug testing support services work most effectively when they form part of a more comprehensive policy.

Our specialist in-house advisors can work with you to create a new policy, or help you to review and develop your existing one to ensure that it:

is clear, fair and robust enough to withstand a legal challenge
complies with current health and safety requirements and fulfils employment law and data protection obligations
provides a range of procedures to enable you and your managers to initiate an appropriate response if an employee is suspected of breaching the policy or seeks assistance for an alcohol or drug dependency

However, having a policy in place is only the first step. Ensuring that both your employees and management teams are aware of your policy, why it has been introduced and how it will be used is crucial to support its positive implementation.

That's why we also offer support with planning and delivering structured training programmes to help you embed your policy effectively at every level of your organisation.

Training is targeted at two main groups:

Management

The aim of this training is to equip your managers and supervisors with the necessary knowledge and tools they need to be able to confidently and sensitively manage any issues surrounding alcohol and drug misuse that may arise, using the appropriate procedures and documentation. It focuses on educating managers about:

The different types of drugs, their effects and the risks that alcohol and drug misuse pose in the workplace
How to spot the signs and symptoms of substance misuse
Their legal responsibilities
How to deal with an incident relating to alcohol and drugs, including interview techniques
The types of testing and testing procedures available and the counselling and rehabilitation services we offer

Employees and Workers

This training focuses on raising awareness of your specific policy and the testing procedures to be used, and addressing any queries, questions or concerns your employees may have. It also aims to inform them about:

The different types of drugs, their effects and the risks that alcohol and drug misuse pose in the workplace
Their responsibilities for reporting any medications they are taking that could impair their performance at work
What to do if they suspect a colleague is not in a fit state to carry out their work properly, efficiently, or safely due to alcohol or substance misuse
How they can access support if they are struggling with an alcohol or drug dependency themselves

To further enhance your alcohol and drug policy, we also provide bespoke materials, including posters, leaflets, and e-learning platforms, all tailored to your organisation, to complement the training and ensure it has been fully communicated across your workforce.

Promote compliance with your alcohol and drug policy with testing conducted by experts

Hampton Knight provide both scheduled and unscheduled testing, all conducted in accordance with European Workplace Drug Testing (EWDT) Guidelines by our UK-wide network of experienced collection technicians who have been specially trained in all types of testing protocols, including breath, urine, oral fluid and hair testing.

Our technicians are equipped with industry-approved testing products and use strict chain-of-custody protocols, so you can be confident that all testing is accurate and legally defensible.

Random testing programmes

Annual random testing programmes can help to promote compliance with your alcohol and drug policy:

We require just 24 hours' notice to arrange for a technician to attend your site and can schedule visits around your operational requirements
Should you not have suitable facilities for testing on-site, we can deploy one of our mobile units, or arrange a clinic locally
Our independent, random selection programme ensures the fair, unbiased selection of employees for testing
We use breathalysers and Point of Care (POCT) testing kits to provide you with instant results
All non-negative results are immediately escalated for analysis by a UKAS-accredited laboratory

For-cause and post-incident testing

On those occasions where testing is required urgently, either following an incident or accident or because there is reasonable suspicion that an employee may be under the influence of alcohol or drugs at work, we'll be on hand to provide the practical support and advice you need:

Our 24/7 telephone helpline is manned by a team of experts who can offer guidance about our services and arrange emergency visits when required
Our 24-hour collection service has a guaranteed two-hour response time across the UK mainland
All for-cause and post-incident alcohol and drug tests are carried out under strict chain-of-custody protocols, with sample analysis carried out by our UKAS accredited partner laboratories

Providing you with everything you need to conduct legally defensible testing in-house

Hampton Knight's rigorous competency training equips your management teams with everything they need to be able to conduct alcohol and drug testing accurately and effectively in-house.

During the training, managers and supervisors will:

Be shown how to conduct alcohol, urine and oral fluid testing in line with UK and European Workplace guidelines for legal defensibility
Learn about the specific documentation to use and the correct procedures to follow before, during and after testing (including Chain of Custody protocols)
Be trained to an appropriate level of competency and provided with relevant certification

Alongside this training, we can also provide you with all required testing kits and documentation:

The testing products we supply are the same as the ones used by our own collection technicians and are fully validated and approved
The on-site breath alcolmeters we supply for alcohol testing are similar to the Home Office-approved instruments used by the police
Our urine and oral fluid testing products can be used on-site but we can also provide Chain-of-Custody packs so that samples can be sent straight to our UKAS accredited laboratory for analysis

Helping employees who are struggling with an alcohol or drug dependency to access the support they need

We believe that employers should support employees who declare an alcohol or drug dependency to access the help and treatment they need and can assist you by:

Providing initial guidance on how to manage the situation as sensitively as possible
Arranging a preliminary, specialist assessment, either on-site or at a local clinic, to determine the most appropriate treatment approach, ensuring complete confidentiality at all times
Helping to draw up a counselling contract between you and the employee, and arranging counselling support via one of our associate counsellors
Supporting you to manage any counselling programme effectively, with the aim of returning the employee to normal work as soon as possible
Useful links:
https://medigoldhealth.tempurl.host/the-risks-of-alcohol-drug-misuse-at-work/
The Latest from our Blog…
Check out our blog for all of the latest news, events and updates from Medigold Health.
The 3rd of December marked International Day for Persons with Disabilities, a day to raise awareness of individuals with disabilities and offer advice on how we can support them.

Read More

In the United Kingdom, a staggering 1.8 million working people suffer from work-related illnesses. This significant number highlights how important it is for employers to prioritise the health and wellbeing of their employees and the crucial need for Occupational Health services. If you've been asked to attend an occupational[...]

Read More

Within the last year, 74% of people have felt so stressed that they have been overwhelmed or unable to cope. 2nd November marks Stress Awareness Day, a day dedicated to raising awareness of stress, its symptoms and the long-term consequences. This blog delves into the different types of stress,[...]

Read More
Can't find what you are looking for?