Maisie Summers-Newton World Champion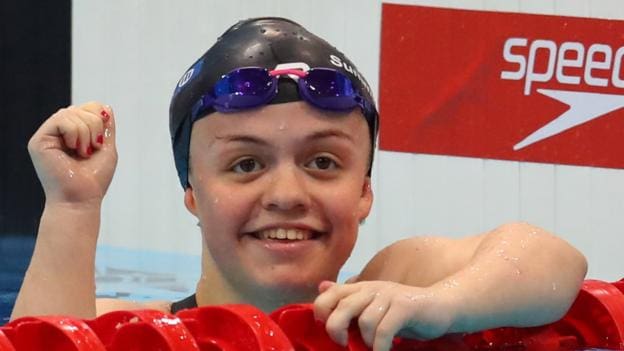 More phenomenal success for Medigold Heath Sponsored Maisie Summers-Newton, at the World Para-swimming Championships at the London Aquatics Centre in the Queen Elizabeth Olympic Park. The ninth edition of the World Para Swimming Championships is a key qualifier for the Tokyo 2020 Paralympic Games, and will be the second time the event has been staged in the UK.
Maisie, 17, beat her own world record to take the gold medal in the women's SM6 200m medley, claiming her first World Championship title. Following this success Maisie then went on to take silver in  the SB6 100m Breaststroke, and another gold in the 100m freestyle.
Based in Northampton, Maisie Summers-Newton, announced her arrival on the scene at last year's European Championships in Dublin, winning two individual golds and setting two world records.
Again, we are all very proud of Maisie, such an incredible female athlete. We all look forward to following you on your journey and wish you all the best of luck in Tokyo.
The Latest from our Blog…
Check out our blog for all of the latest news, events and updates from Medigold Health.
At Medigold Health, we are always looking for opportunities to promote careers in occupational health. Following the success of our 2021 summer work experience programme, we decided to run the scheme again this July, to give our colleagues' family members who have recently finished school the chance to gain valuable[...]

Read More

In our previous blog looking at the importance of wellbeing in the workplace, Medigold Health's new Director of Wellbeing, Dr Amrita Sen Mukherjee, explored the concept of workplace wellbeing and why investing in it can deliver multiple benefits for businesses. In this next instalment, she looks at some of the[...]

Read More

Over the last few years, the concept of workplace wellbeing has been steadily rising up the business agenda. But how important is it, really?

Read More
Can't find what you are looking for?